Selling Property in Islington?
Thinking of selling your house or flat in Islington? For some types of property auction can be the best way to achieve the highest sale price. Find out more about Islington property auctions, sale costs and timescales.
All of the twenty or so London property auction companies serve the borough of Islington, despite being based elsewhere.  Unlike estate agents, it's not particularly important to choose an auctioneer located very close to the property, although it is advisable to make sure the auctioneer has a good record of successfully selling similar properties in the area.
Last updated by Mark Grantham on 20th November 2019
Islington property auctions
Islington is one of London's auction property hotspots due to the diverse range of residential and commercial properties within the borough. Islington has a significant number of period properties suitable for conversion to flats which are of particular interest to the many north London property developers who attend auction.
If you're considering selling your Islington property at auction it can be be useful to research comparable auction sales in the borough. A more detailed search on Rightmove and Zoopla for the areas within Islington can be a good idea to narrow down your search, the areas within Islington are: Archway, Barnsbury, Canonbury, Clerkenwell, Farringdon, Finsbury, Finsbury Park, Highbury, Highgate, Holloway, Islington, Kings Cross, Lower Holloway, Mildmay, Nag's Head, Newington Green, Pentonville, St Luke's, Tufnell Park, Upper Holloway.  And the postcode areas of Islington are N1, N4, N5, N6, N7, N8, N16 and N19 – please note that some of these postcode areas overlap with other north London boroughs.
We've provided some examples of Islington properties that have sold at auction and commented on the suitability of the properties for auction, the prices achieved and marketing that's been carried out. The information is intended to give sellers some information on what to expect from an auction sale and provides pointers in how best to prepare for a successful sale at auction.
Examples of Islington property auction sales 
In their December 2016 auction, Allsop residential auctions sold Flat C, 64 Lofting Road, Islington, London N1 1JB.  A two bedroom, self contained second floor flat located close to Upper Street and Highbury & Islington Station.  The property was sold "by order of a housing association" and by the end of bidding the property achieved a sale price of £420,000.  The auction particulars do not comment on the condition of the property.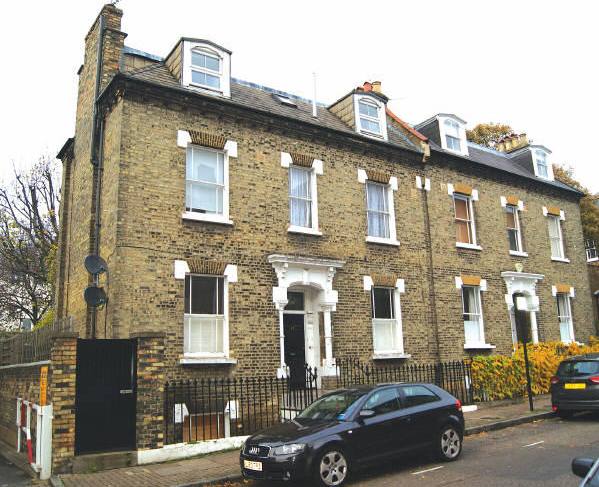 Flat C, 64 Lofting Road, Islington sold at auction in December 2016
We did not inspect the property prior to auction ourselves and have not viewed the legal pack for the property, so have limited knowledge on the saleability of the property, and cannot provide an accurate opinion of its value. But looking at the photo provided by Allsop auctioneers and the image available on
Google Streetview
, the second floor flat appears to be in the attic of the property, so there is likely to be limited headroom in parts of the flat – this will have some impact on the price of the property. A brief search at comparable house prices within a quarter mile radius of the postcode N1 1JB shows large 1 bed flats, and smaller 2 bed flats with reduced saleability (e.g. basement, above commercial or limited headroom) selling for around the £400,000 to £500,000 level in the last half of 2016, so an initial review of pricing indicates that the property achieved a good sale price at auction.
If you're thinking of selling a similar Islington property at auction you will find our tips and advice section to be helpful in achieving a successful sale.
Selling your Islington property…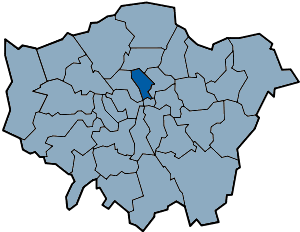 Prefer to talk?
Need help deciding if auction is right for you? Call 0800 862 0206 or request a call back for later.