Why to Avoid Using an Estate Agent to Sell a Poor Condition Property
When an estate agent tells you "we have a cash buyer ready to complete next week" it's understandable why you might rush into signing their agency terms!  Before you make any decisions, it's worth knowing why solicitors, banks and asset managers choose public auction to sell properties in poor condition.
Home:
 Auction Link
  » Why to Avoid Selling a Poor Condition Property With an Estate Agent
This article is intended to help anyone involved in the sale of a poor condition property. And may be of particular interest to executors or individuals with power of attorney (POA's) with responsibility for ensuring the fair sale of a property. 
Last updated 5th October 2022
Most estate agents offer a valuable service to buyers and sellers; they do a great job of drumming up interest, coordinating offers, chasing up solicitors and managing the chain of sale. The service works well for "normal" properties that are in reasonable condition. The buyers for normal, well presented, or at least habitable properties are usually buying because they need to – the property will be their home, so the transaction is reasonably predictable. If a buyer tries to reduce their offer or negotiate unfairly they risk losing their new home.
But for houses in need of work, you're entering the "trade" end of the property market. Buyers are either amateur DIY'ers, professional developers, property traders or the occasional enthusiastic (but usually out of their depth) owner occupier. We're sorry to say this end of the market can get quite murky! The buyer isn't looking for a home, they're looking for a deal.
There are two fundamental reasons why it's not a good idea to sell a poor condition property through an estate agent. The second reason in particular applies to executors/power of attorneys.
Reason 1. Sales fall through easily, despite best efforts from estate agents
Broadly speaking there are two approaches to selling property; a private treaty sale (that's usually an estate agency sale or a direct sale to an investor) and the other method is public auction. With a private treaty sale, one buyer and one seller agree on a price and work towards exchange of contracts. The private treaty method of sale relies on a committed and trustworthy buyer to stick to the agreed purchase price and timescale. With normal sales and in a stable market this usually works out, the ratio often quoted is that two out of three sales complete. For a range of reasons one third of sales fall through when selling with an estate agent.
🔲 The private treaty (estate agent) method of sale is not suited to some types of property.
Estate agency sales in England & Wales favour the buyer and are especially inefficient for selling houses and flats in poor condition.
For properties in poor condition, the fall-through rate is considerably higher – we would estimate approximately 75% of estate agency sales fall through. And for the sales that do complete there will invariably (99% of the time) be a price reduction prior to exchange of contracts. Sadly, when profits are involved, negotiating a price reduction for a property in poor condition is standard practice for a professional buyer, regardless of market conditions.
In summary, where poor condition properties are concerned the private treaty method of sale is unreliable and inefficient. Even if you've found a genuine, hardworking estate agent, no matter how hard they try, the success of the sale is out of their hands.
Reason 2. Estate agents take backhanders from property traders/developers
Yes it's true. There's no shortage of estate agents who take cash backhanders. It's always been the case and always will be.
The dark side of estate agency is not for the faint-hearted. The BBC famously exposed the bad business practices of Foxtons estate agents in a Whistleblower documentary and you will find plenty of similar examples if you search the web for "estate agent fraud". Most of the time victims have no idea they've been defrauded and even when they do it's very difficult to prove, so there are very few prosecutions. But occasionally estate agents do get caught out.
The above video shows examples of fraud and deception in practice. It also captures an estate agent talking about the
basic rule of overvaluing a property
to "win the instruction and control the sale."  That's page one of any estate agents training manual.
When an estate agent meets a property owner who's interested in selling their home, they're not worried about how to sell the property, all they want is the instruction, so they can control the sale. And the easiest way to do that is to tell the property owner they believe they can sell the property for more than their competitors. It's an obvious tactic and it works.
There are plenty of other hooks that estate agents use to win instructions, here are just a few examples:
"We've already got someone interested, they missed out on a similar property."
"A family has just registered with us, it's just what they've been looking for."
"We have a cash buyer ready to complete next week."
"I'll buy the property myself."
It can seem very convincing when you hear this exciting and encouraging news from an estate agent, but don't fall for it!
And once the property is on the estate agents books, that's just where the story begins!  For a property in poor condition the usual outcome is outlined in reason 1 (see above).
Why estate agents and property traders will do anything to find houses in poor condition!
Next time you see a run-down house for sale with an estate agent, keep a close eye on what happens next. There's a very good chance the estate agent will (sooner or later) introduce the sale to a property trader who will "flip" the house at auction within a month or two, making the property trader and estate agent a tidy profit!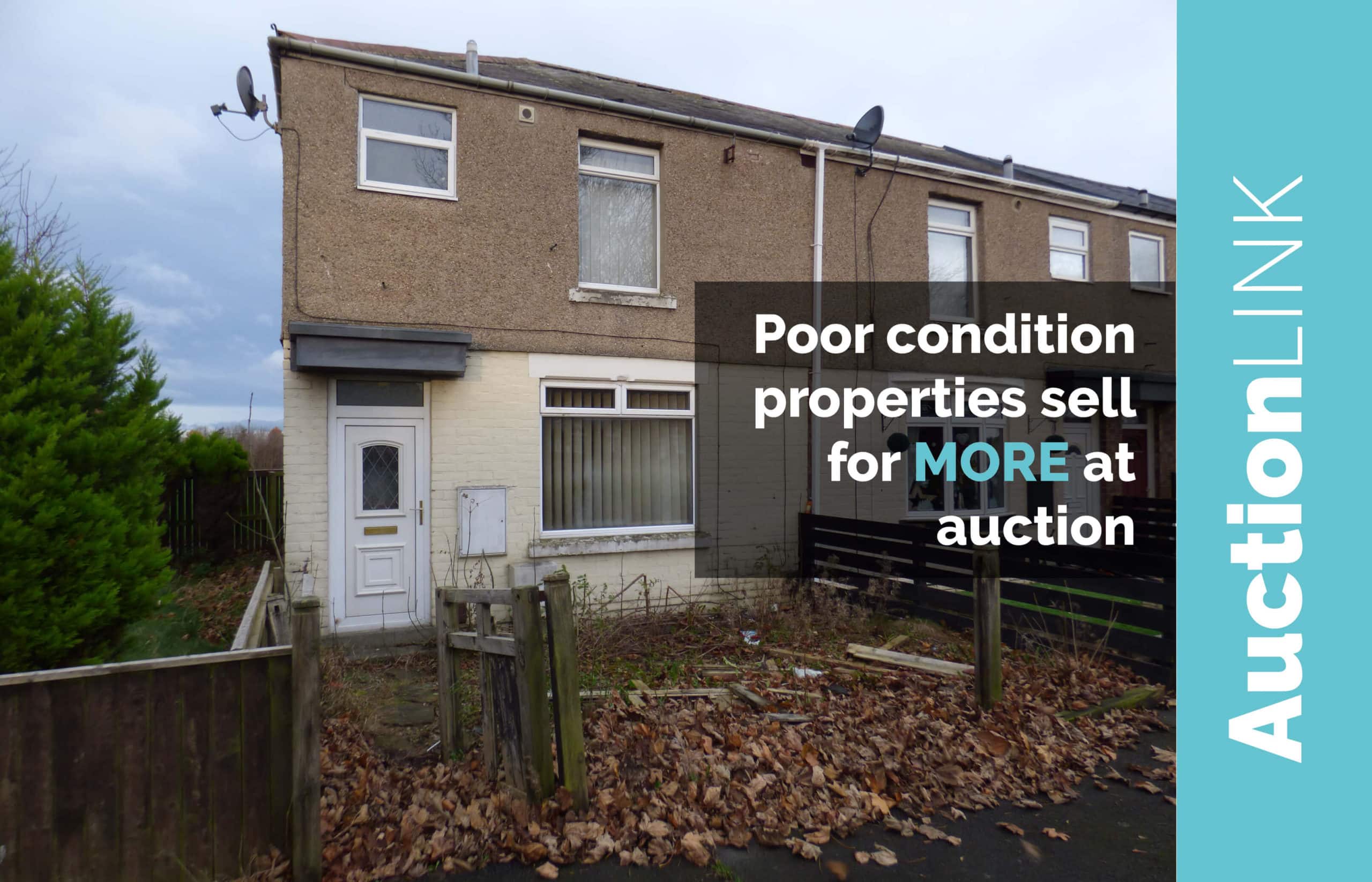 It's quite common for estate agents to find a buyer without taking written instruction from the seller i.e. when you haven't signed their terms. This is certainly true for properties in poor condition, because property traders offer hefty cash backhanders  to estate agents for properties they can flip at auction.
If an estate agent has found you a buyer very quickly, especially if they haven't fully advertised the property for sale, the chances are the buyer they've found is their buddy with a backhander. Be prepared for the offer price to be drastically reduced (usually just a few days before exchange of contracts) and for the estate agent to pull out all the stops to make sure you accept the reduced, derisory offer.
This approach can also be applied more subtly, over a longer time-frame. The estate agent might take the property on their books and carry out the usual marketing (Rightmove & Zoopla listings). There might be some interest in the property, an offer accepted and solicitors instructed. Months might pass before the sale falls through and everything is back to square one. Fortunately for the estate agent, they can save the day before the seller takes their business elsewhere, they can call on their buddy with a backhander! For the agent and their buddy – that spells payday! A seller that's worn-out by sales falling through is far more likely to accept a price drop!
There are two key reasons why this approach is so successful for estate agents:
1) It's enough of a burden for executors/power of attorneys to deal with thier other legal responsibilities. But when estate agents start playing games it can become too much to bear. And so sellers almost always surrender to the estate agents "advice" and take the easy option of the lower offer.
2) In many executor/power of attorney sales, achieving a good sales price is less important than most other types of sale, the onward move is not contingent on achieving a certain sale price. Estate agents know there's a reasonable chance of a seller accepting a reduced offer.
If you examine the legal packs of properties for sale at auction you will see that over 50% of the properties listed in the auction catalogue are being sold by property traders. The market for purchasing properties through estate agents and flipping at auction is highly profitable. The lesson for property sellers is to cut out the estate agent and sell straight through auction.
Not surprisingly, many probate solicitors are in on the game too. If a  probate solicitor has made an offer to purchase the property, take caution!
The offer of a hassle-free, below market value sale works particularly well for probate solicitors because they're the first point of contact when dealing with a deceased estate, and can make an offer to purchase before the executor has made any enquiries with estate agents or auctioneers. Probate solicitors may also be able to offer "free" conveyancing services and are involved in the valuation of the property, which can help make their offer look attractive.
Example: A probate solicitor might obtain a probate valuation for £200,000* and make an offer (or their associate / property investor friend makes an offer) to purchase the property for the same amount or less. The executor might not realise the offer being made is less than market value. The solicitor/buyer then typically resells the property at auction within a few months for market value, making a 10% to 20% profit (in this case £20,000 to £40,000 profit). The auction resale often goes unnoticed by the executor/vendor. For properties in poor condition, any good probate solicitor working in the best interests of their client will recommend an auction sale.
*Note that surveyors and estate agents often eer on the side of caution for probate valuations i.e. probate property valuations are on the low side.
If you are interested in a direct, quick and hassle-free sale, don't rely on one offer from a probate solicitor or estate agent. Contact us for some direct sale options.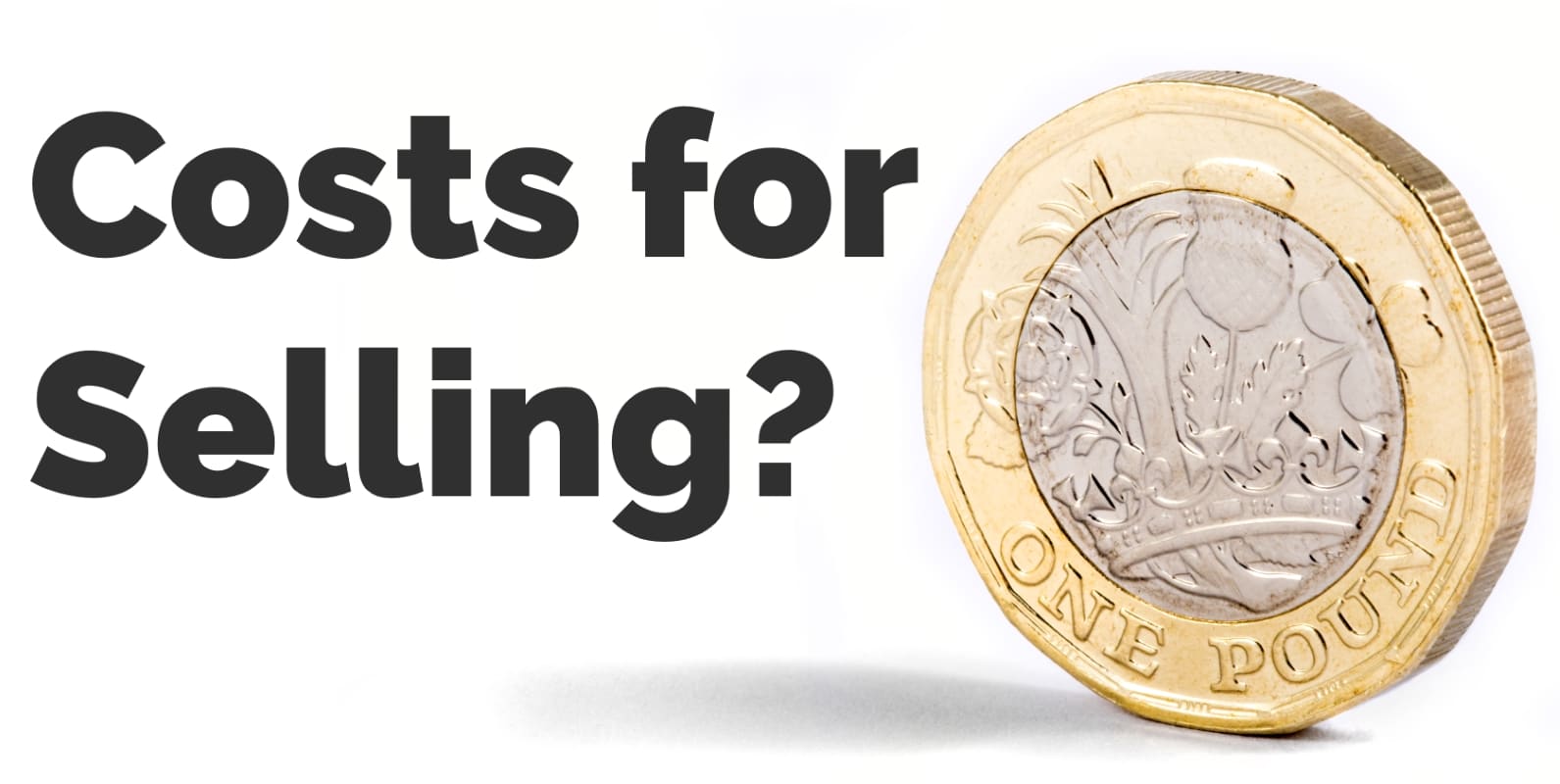 Commission is typically in the region of 2%+VAT of the final sale price, only payable when your property successfully sells.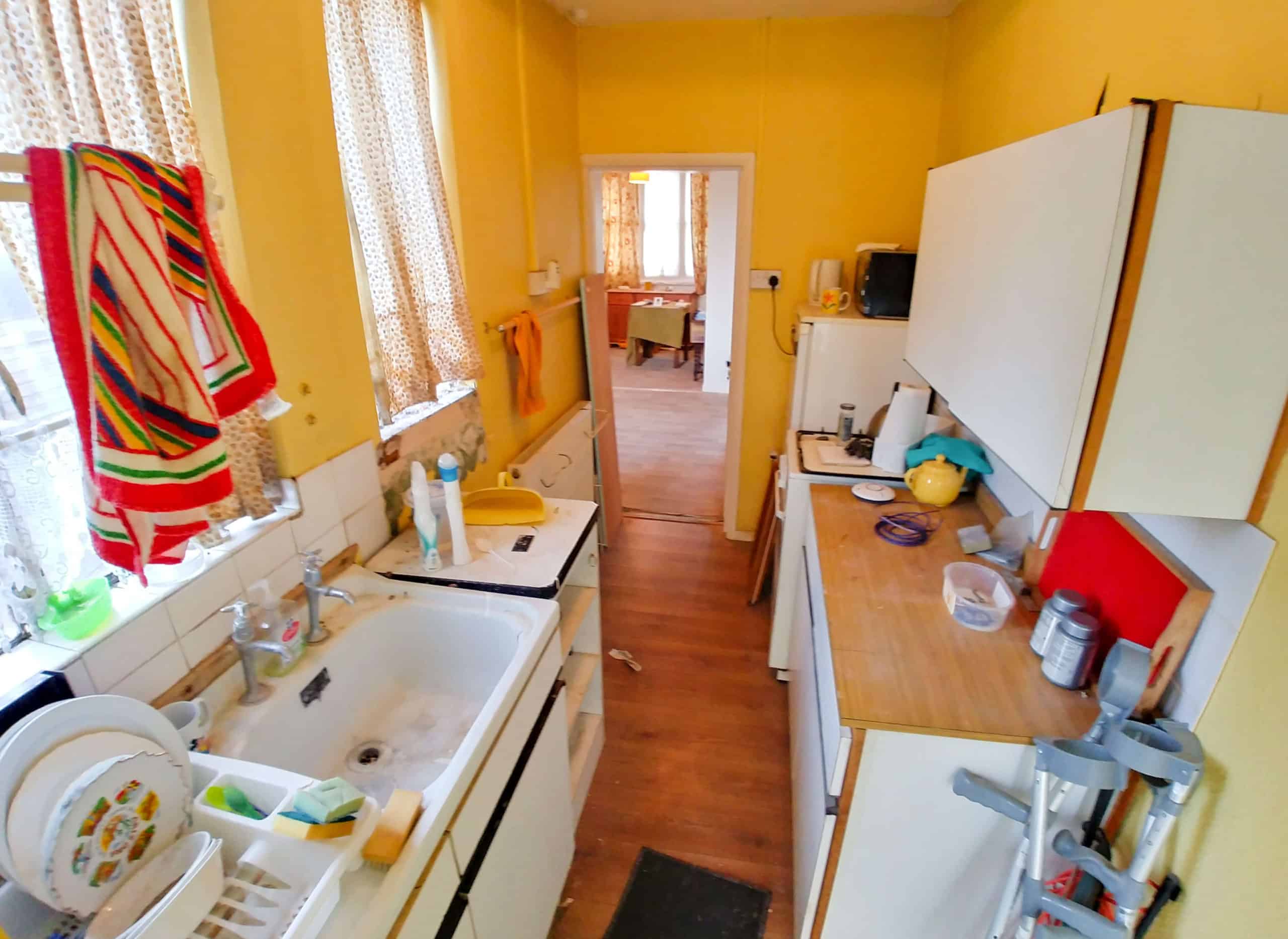 The rules of an auction sale mean that buyers must compete to purchase a property. And the highest bidders offer is legally binding – there is no opportunity for them to reduce their offer.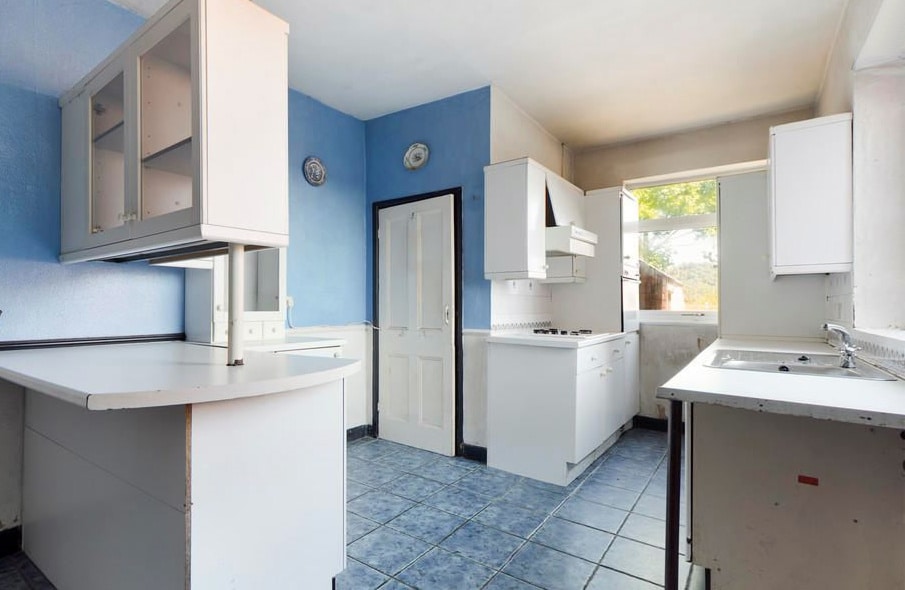 Don't let the description "unmodernised" be used as an unfair reason to undervalue your property. And certainly don't let it be used as a reason for a buyer to reduce their offer after a survey.
We serve all areas of the UK.
⚠ Estate agents might make big promises…
But if you're selling a property in poor condition, auction is the tried and tested method for achieving the best sale price in the quickest possible timescale. No matter what an estate agent tells you!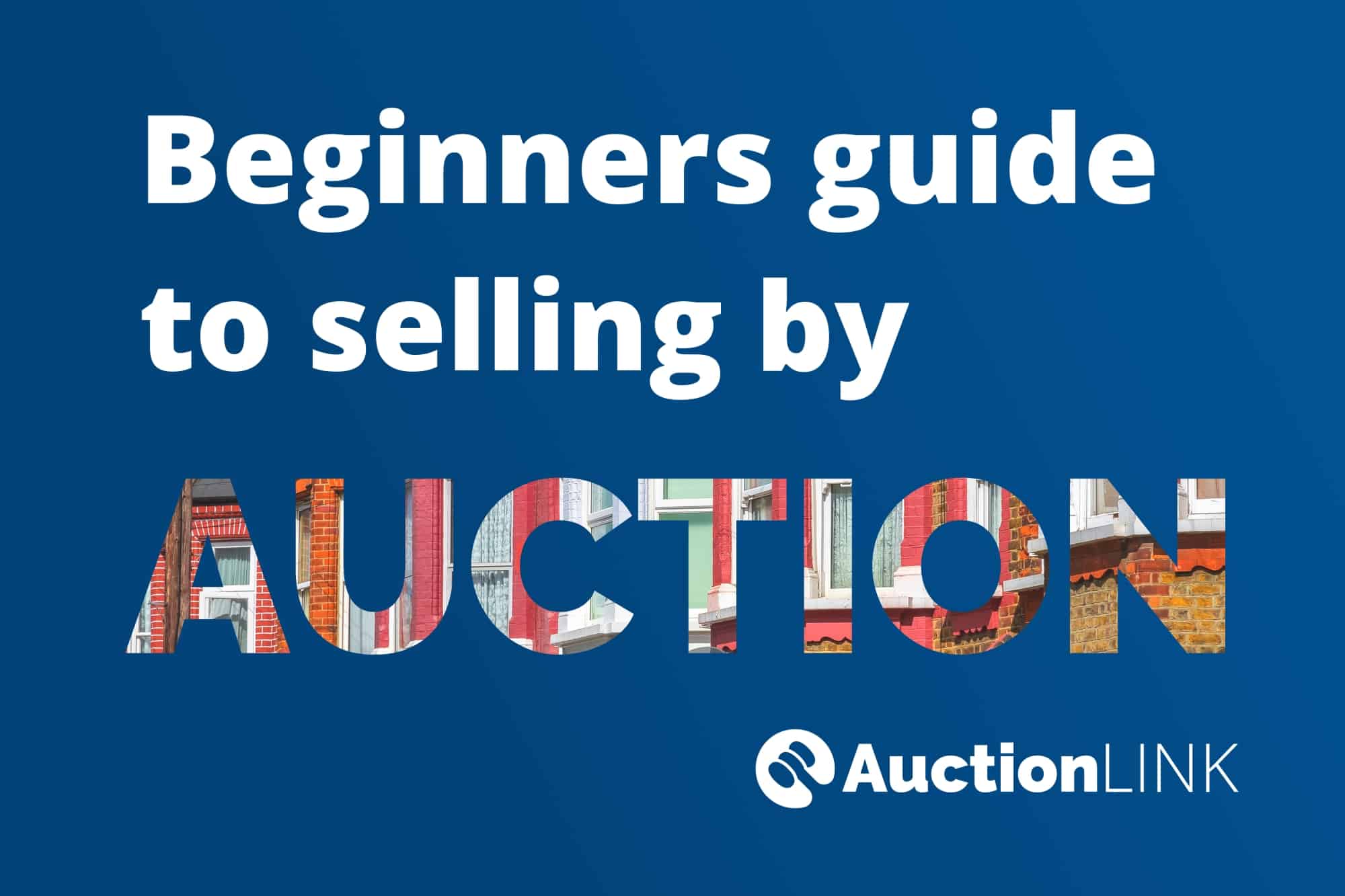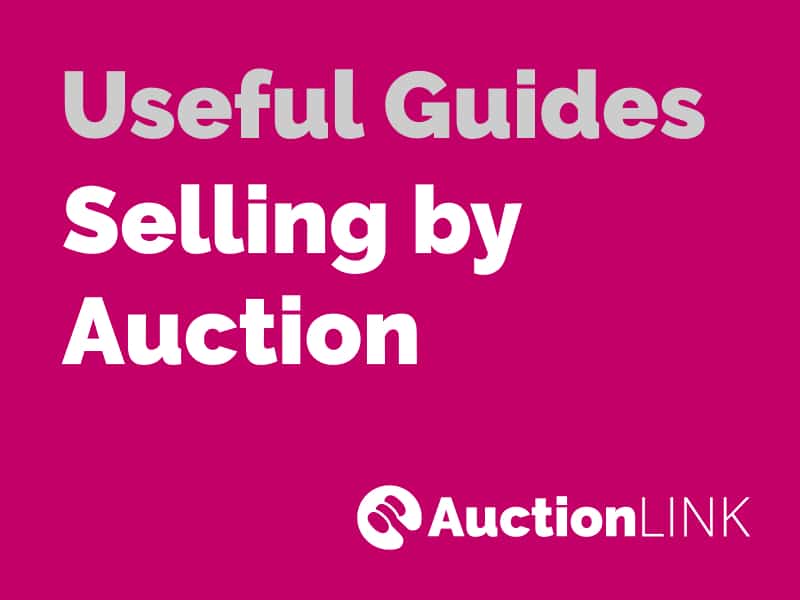 Prefer to talk?
Need help deciding if auction is right for you? Call 0800 862 0206 or request a call back for later.