Selling a House in Poor Condition?
Properties in a poor state of repair often sell for considerably more at auction compared to an estate agency sale. That's because auction buyers don't have the opportunity to reduce their offers, with auction the price can only go one way. Up!
Selling a property in poor condition – a guide for property owners. Houses and flats fall into a state of disrepair for all sorts of reasons, often elderly owners are more focused on their health and survival than keeping their property in good shape. And whatever their age, cash-strapped owners often have other priorities, leaving maintenance and repairs to another day.
Unfortunately, if a property is not maintained, something as simple as a missing roof tile can lead to serious structural issues once rainwater begins to seep through. Within just a year or two, a house that was once in relatively good order can deteriorate into a very poor state of repair, requiring tens of thousands of pounds worth of remedial work.
Selling a house in poor condition requires a different approach to selling a normal, reasonably good condition property. This article is intended to help property owners who need to sell a house in bad condition.
Last updated by Mark Grantham on 6th March 2020
Properties in a very poor state of repair will only attract interest from the trade end of the market e.g. builders and developers looking for a project. Auction provides a marketplace for trade buyers to compete for your property.
Buyers will eventually find out what work is required, so it's best to be upfront and explain what the issues are. By law (consumer protection from unfair trading regulations) sellers are required to disclose any issues they know about their property.
Think about the advantages your property has compared to others in the area. Do you have off-street parking, a bigger garden or potential to extend? Make prospective buyers aware of all these positive features.
There is usually no point spending money on a new kitchen or bathroom, because the new buyer might want something completely different. But it can be worthwhile carrying out a deep clean, removing rubbish and keeping the property secure / watertight.
The starting point for valuing a property is to look at what comparable properties have sold for in the local area. The value for your property should be adjusted depending on the level of work required. Your house will find it's top price at auction through the process of competitive and transparent bidding.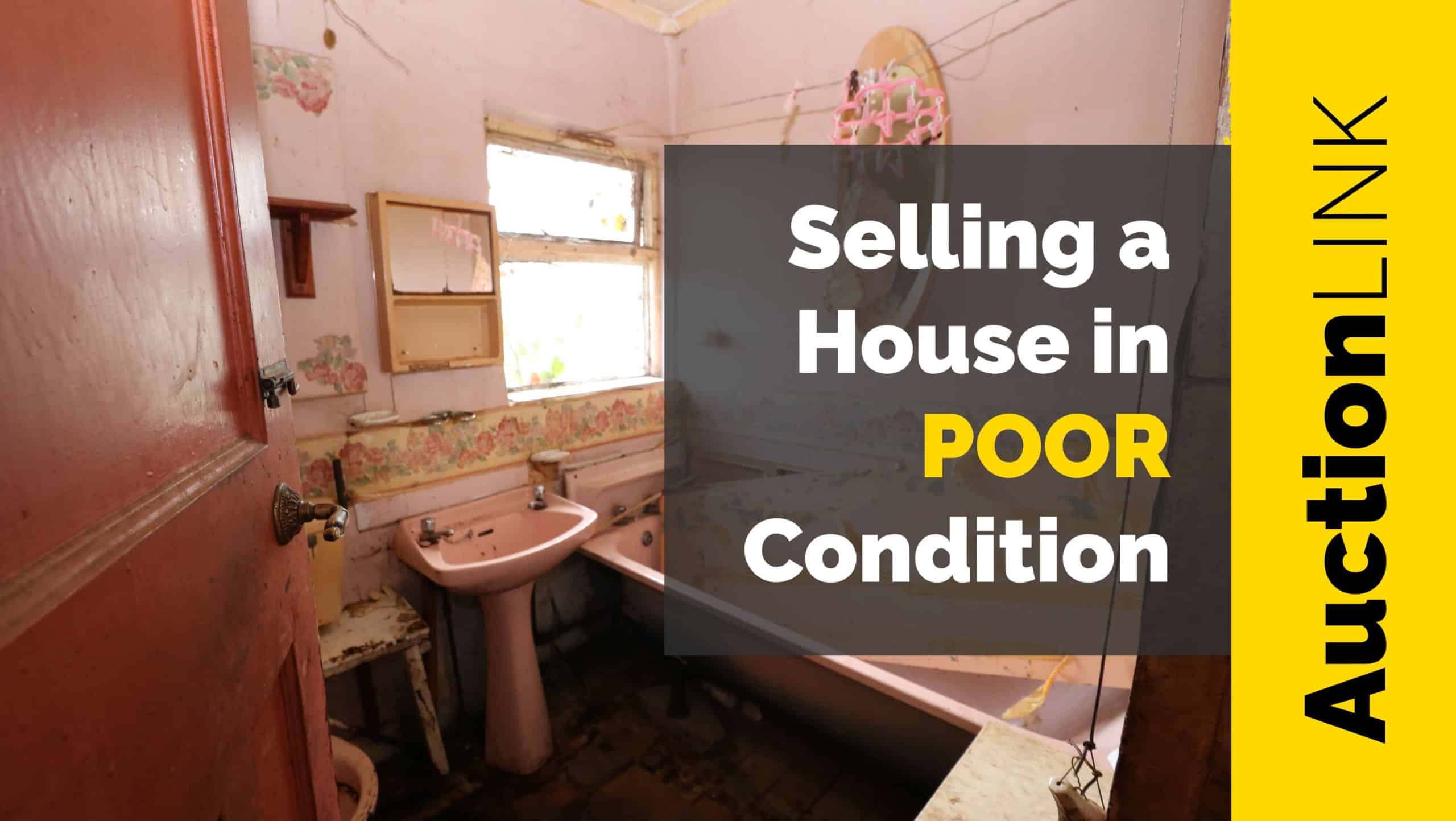 The starting point of any valuation is to review what price similar local properties have actually sold for and then account for any differences in the property and recent changes in market conditions.
For example, if you're selling a 3 bedroom, semi-detached house that's in dated condition (carpets worn out, peeling paint, dated bathroom and kitchen, broken gutters, cluttered, but no structural issues) and there are examples of similar property sales in the area, but in good condition selling for around the £400,000 level, then you would take this price point and deduct the cost or work to arrive at a value.
So maybe deduct £50,000 to £70,000 to arrive at a value of around the £325,000 level. Most estate agents would suggest an asking price of £350,000+ and expect offers in the early three hundred thousand's.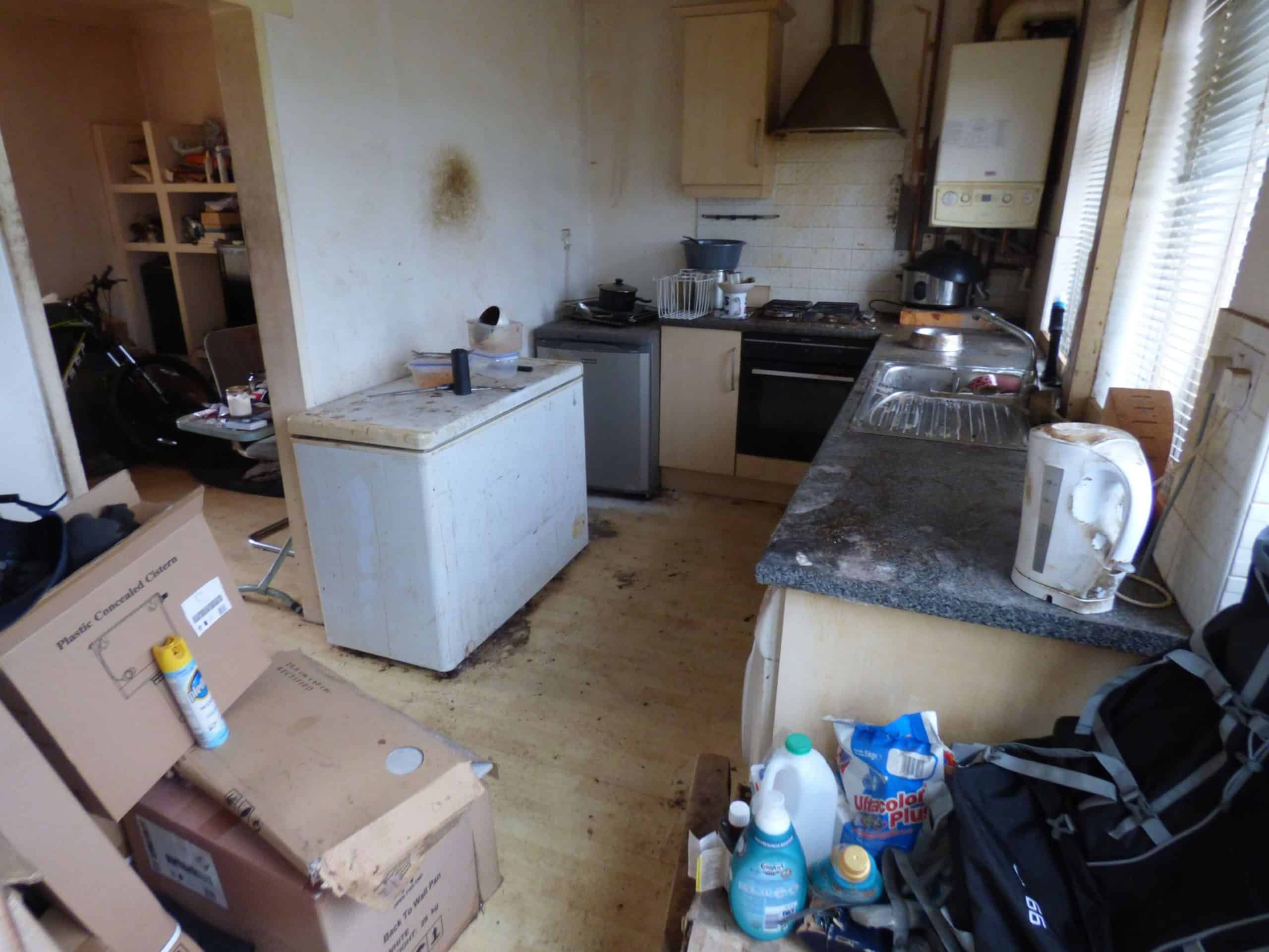 On the other hand, if a house that's been severely neglected and is in very bad condition (uninhabitable, unusable kitchen and bathroom, broken windows, overgrown garden, structural issues) you would not only deduct the cost of works, but also take into account limitations in financing the purchase.
Properties not fit for living in receive a big "no" stamp from mortgage lenders, this is described in more detail in the next section. The consequence being a restriction in your audience of buyers to "cash buyers only" which will severely reduce demand, and so reduce the value.
Using the above of example of a similar size and style, good condition property in the street having recently sold for £400,000 – if you deducted the cost of work, say £100,000, you would also need to deduct a further 15% to account for the limited market audience of non-mortgage buyers, arriving at a value of around £255,000. The eventual sale price will vary depending on the method of sale – see the final section for the best way to sell a house in bad condition for more details.
There is one major exception to the level of discount applied to houses in bad condition, and that is the location of the property. Properties in very popular areas (e.g. desirable streets or central London) will be less affected by the "cost of works discount".
Houses in bad condition, but on good streets are golden opportunities for investors and developers, even owner occupiers will pay over the odds to secure a good spot in a nice area. Location will always be the key driver for price.
There's an obvious answer to why houses in bad condition are difficult to sell. But what's more important to a property owner is knowing how to manage the sale by pre-empting how different types of buyer will behave when purchasing a house in bad condition, this will ultimately help the seller save time and achieve the top sale price.
The criteria a seller should consider when assessing prospective buyers are: (1) how the purchase will be financed (2) reliability of the buyer (3) managed reduction in the purchase price.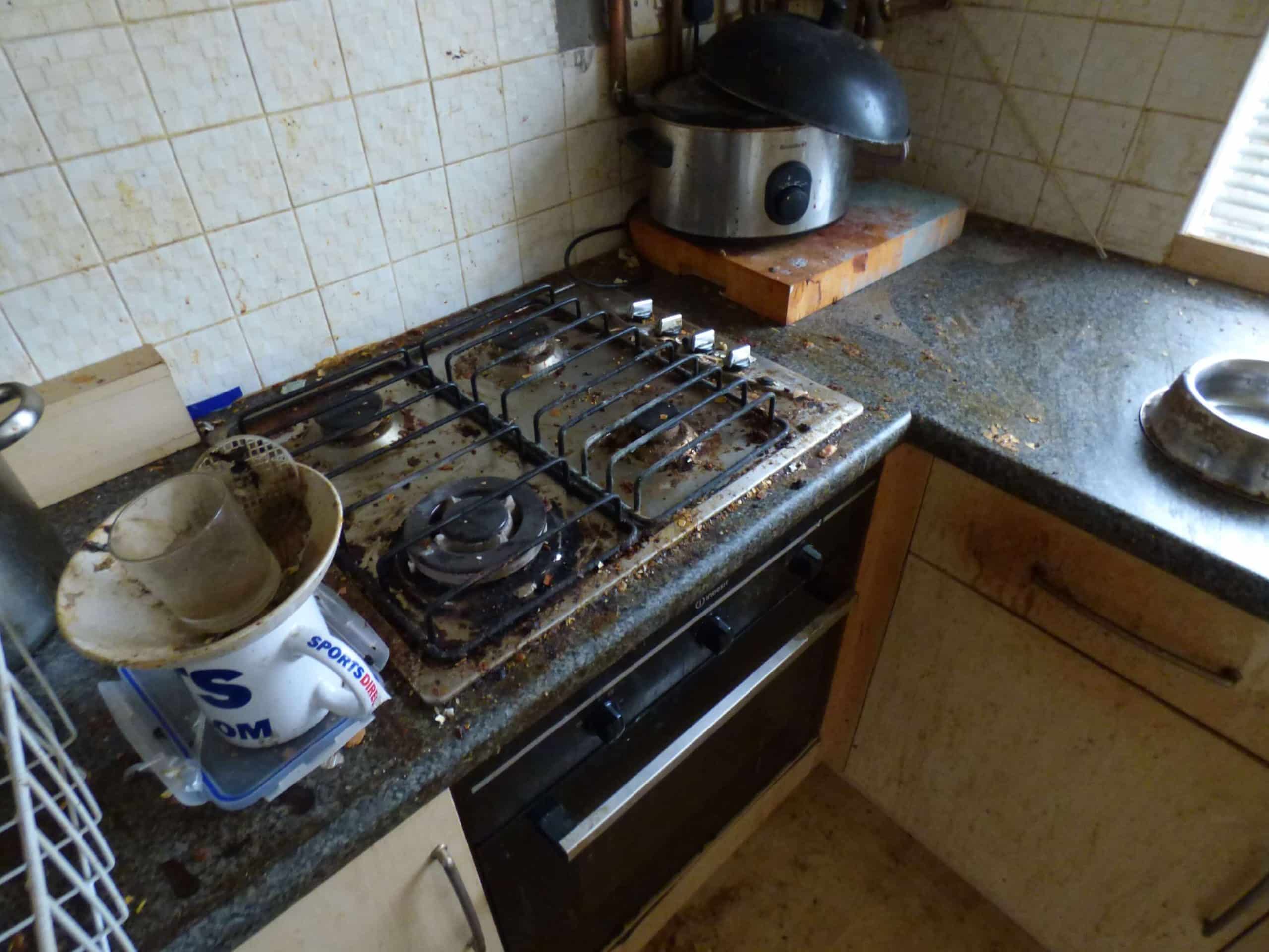 Financing the purchase – For most residential property transactions the buyer is buying a property to live in (owner occupiers). Then there are buy-to-let (BTL) investments where a landlord purchases a property to rent to tenants. Those two categories represent the majority of purchases in the UK. As such the market for lending against these transactions is well catered for, there are thousands of mortgage products for owner occupiers and BTL investors. But the market for purchasing a run-down property, whether to refurbish and live in, rent out or sell on again is limited.
This is especially the case for houses that are uninhabitable or with structural issues that don't represent suitable security to mortgage lenders. With funding limited to high cost specialist mortgages (e.g. bridging loans) or cash buyers the audience of buyers is reduced.
See the section best way to sell a house in bad condition to find out why auction is the best method for selling "cash buyer only" properties.
Reliability of the buyer – If you put a house in bad condition on the market with an estate agent, there will be 3 categories of prospective buyers: (1) professional developers (2) amateur DIY'ers (3) owner occupiers.
Each category of buyer will vary in the price they offer, the timescale they can work to and the reliability of their offer. For example, an offer from an enthusiastic buyer will likely be the highest price, but there's a pretty good chance the sale will fall through after a couple of months once they realised they've bitten off more than they can chew.
A professional buyer (a developer) will be able to accurately assess the level of work required to the property from day one and make a lower offer to reflect that, they might not be offering so much but they will be a more reliable buyer – but even so, there's always the chance of a "professional buyer" knocking down the price or walking away from the purchase if the find a more profitable project elsewhere!
Managed reduction in the purchase price – One of the difficulties of selling a house in bad condition is that it's easy for prospective buyers to poke holes and pick out faults as a means to keep chipping away at the price.
If you're selling a poor condition property to an enthusiastic DIY'er or an owner occupier, it's highly likely that the first offer made will eventually be reduced before exchange of contracts. Sometimes the reduction will be genuine and unplanned, but where houses in bad condition are concerned, in our experience it's common for buyers to leave their survey until later in the process in order to sneak in a price drop just days or weeks before exchange of contracts are due to take place. This is what we mean by a "managed reduction in the purchase price".
There's not much sellers can do to prevent this tactic being played out, except pushing buyers to get their pricing right early on by requesting they carrying out surveys and obtaining building estimates in the first few weeks, or before taking the property off the market.
Most of the enquiries we receive relating to the sale of properties in bad condition are for inherited properties or where the vendor has power of attorney for the owner. And there are some situations where the seller is responsible for the upkeep of a property but not able to sell immediately; for example if there are legal issues for a deceased estate. Even when a property can legally be sold, it can take many months or years to find a buyer if sales keep falling through.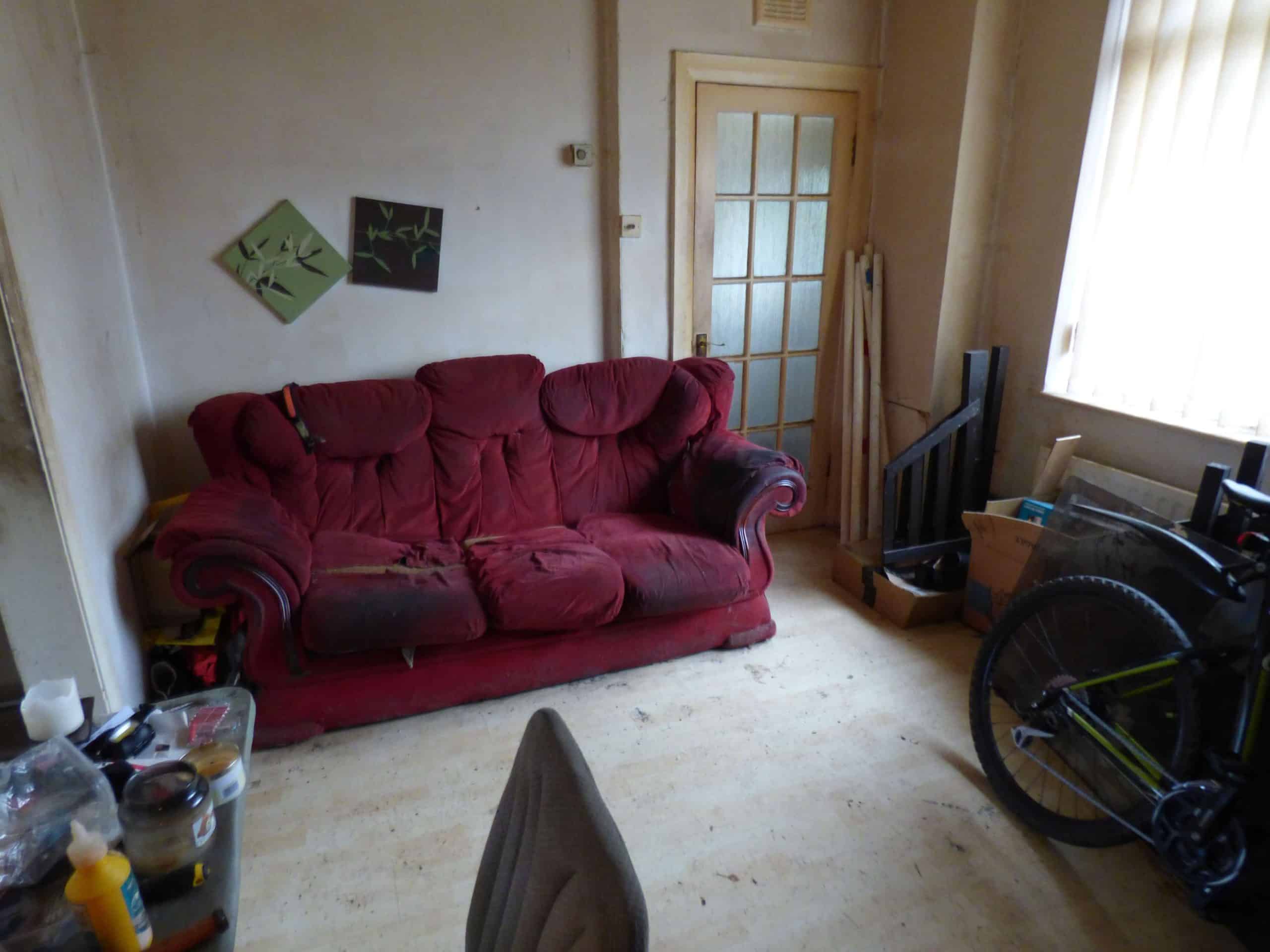 It can be quite a burden to take on the responsibility of any property, particularly a house in bad condition. It's important to make sure any risk of injury to the public is minimised and insured against. And to protect the value of the property it's important to keep it property water-tight and safe. For more information please read this article about 
maintaining a derelict property
prior to sale.
Insuring a long term vacant property can be difficult enough, but when it's in very bad condition it can be very tough. If you struggle to find insurance cover it's worth talking to the Association of British Insurers for help.
We always encourage sellers of houses in bad condition to keep maintenance costs as low as possible; there's no need to spend money on improvements as most buyers will treat the property as a clean slate and won't pay an extra for new carpets! It can be worth clearing the property out and making it safe and watertight, but no more than that.
Broadly speaking there are 4 routes to selling any type of residential property in the UK, whether the property is in bad condition or not. The methods of sale are:
1) Private sale – where the owner carries out their own marketing
2) Estate agency sale
3) Direct to a "homebuyer" company
4) Auction sale
Methods 1 to 3 are known as private treaty sales, where the buyer and seller agree a price then commence the legal work & survey before exchange of contracts. There is no time limit between agreeing a price and exchanging contracts – it's usually a matter of months, but could be years. There is nothing to stop the buyer or the seller negotiating on the purchase price before exchange of contracts, or walking away from the sale. For houses in bad condition, it's common for buyers to make an offer that ends up being reduced stage by stage before exchange of contracts. And if the buyer doesn't get the price they want, they often walk away.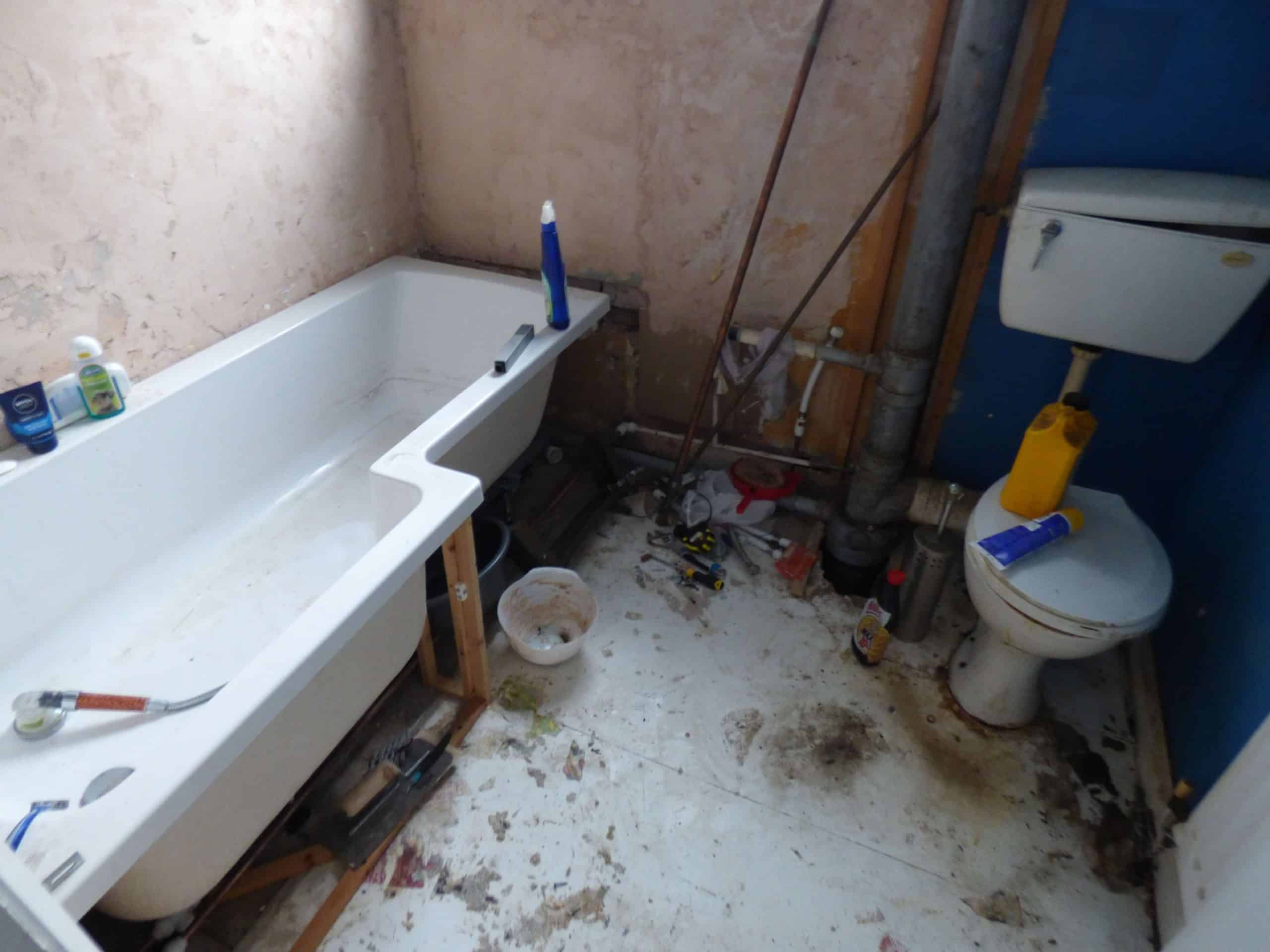 A seller can take the attitude that if the price is knocked down, they won't tolerate it, they will just re-market the property and find another buyer. While in theory this sounds like it might work, in practice it doesn't.
When a buyer presents a well justified reduction in the purchase price, two months after the initial offer has been accepted it's usually enough for the seller to give way on, and if there's any objection from the seller the estate agent will step in to grease the wheels and salvage the sale at any cost to earn their commission. When everyone is telling you to take the money and you're tiring from "deal fatigue" it's hard to say no, especially if at the back of your mind you just want the property gone!
The private treaty route to selling gives too much negotiating power to the buyer. And when selling a property in bad condition, where there might be a long list of faults with the property – even if they're all known about when the prospective buyer made their offer, that power increases.
And even if achieving a good price for the property isn't all that important, but the security of a prompt sale is, private treaty sales are difficult to predict – the sale is subject to lengthy legal enquiries and could fall through at any time.
Best way to sell a house in bad condition – given everything discussed above, the consideration should be: who is likely to pay the top price for a property in bad condition and how can a seller set the conditions for a buyer to commit to the purchase quickly without having the opportunity to knock the price down?
The buyer could be anyone with an appetite for a project, an opportunist or speculator with access to funding – a serious buyer. And the best sale price is achieved by grouping all prospective buyers together and asking them to compete for the property.
When selling a house in bad condition at auction, buyers are excited about the prospect of taking on a project, their interest levels are high, doubts haven't had the chance to sink in. And with all buyers together in a bidding frenzy, there is an added sense of demand for the property. Sweet talking the estate agent or presenting a list of faults to buyer won't help clinch the sale. All the buyer can do to secure the purchase is bid at a higher price.
We serve all areas of the UK.
Selling a house in poor condition?
An auction sale is often considered the best method of selling a house in bad condition, for very good reason. Find out more about the benefits of selling a poor condition property at auction.