How Much Will My Home Sell for at Auction?
There's no upper limit to sale prices at auction, but fortunately there is a lower limit – the reserve price. Find out how the reserve price is calculated and request free sale estimate.
Home: Auction Link » What Price Will My House Sell For at Auction
An important point to understand about auction pricing is the direction of negotiation.
The direction of negotiation for an auction sale is opposite to that of an estate agency sale. With an estate agency sale the price is typically negotiated downwards. But with an auction sale the direction of negotiation is only ever upwards.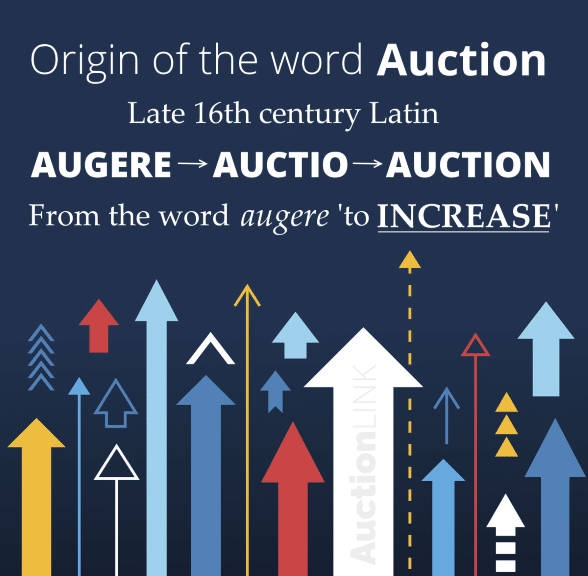 It's well known that estate agents suggest high asking prices to win a seller's instruction – sometimes significantly higher than the realistic market value. But as long as the estate agent seems credible, even the most pragmatic seller can't resist going with a high asking price, even if it's just to test the market.
Properties find their best price at auction through the process of competitive and transparent bidding.
With an estate agency sale, a prospective buyer will almost always offer less than the asking price, and continue to negotiate the price downwards after the survey and after legal enquiries. It's not unusual for the buyer to reduce their offer the day before exchange of contracts, many months after their initial offer was made!
The approach to pricing a property at auction is different; it's for the market to decide what a property is worth through the process of competitive bidding.
But what if just one buyer turned up to bid on auction day? In an extreme case the lucky buyer could end up purchasing a multi-million pound property for just £1. With no competition the buyer gets a bargain! To protect against this sort of thing happening, the auctioneer will agree to a minimum price the property will be allowed to sell for, this is a safety net for the seller to ensure they don't give their property away for nothing.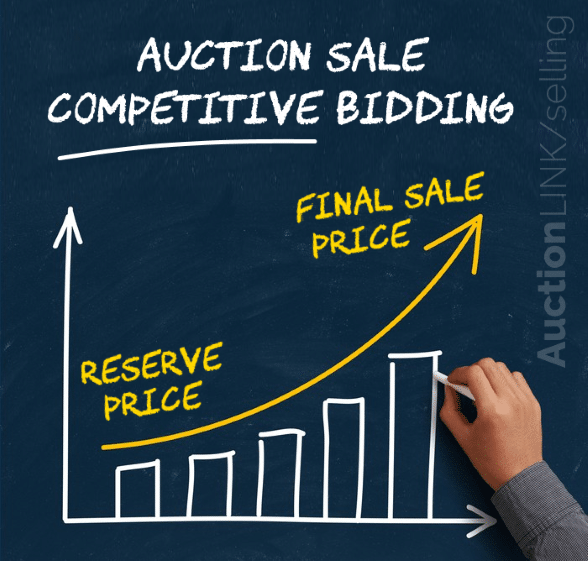 The reserve price is the lowest price a property will be allowed to sell for. On auction day if bidding doesn't reach the reserve price, the auctioneer will not allow the property to be sold.  Find out more about auction reserve prices.
In the same way that an estate agent carries out a free appraisal and suggests an asking price for your home, an auctioneer will carry out their free auction appraisal and suggest a reserve price. You will know what the reserve price is before making the decision to get booked into auction.
The auctioneers suggested reserve price will be below market value, typically by about 15%. Although the reserve price can be much closer to market value for properties that are well suited to an auction sale e.g. properties with potential / in need of modernisation. 
Before suggesting a reserve price, the auctioneer will appraise your property free of charge and without any obligation to you.
Whilst the auctioneer will usually be open to some negotiation, if a seller wants a very high reserve price the auctioneer won't take the property on their books. From the auctioneer's perspective the reserve price needs to be low enough to ensure the property has a good chance of selling. If the reserve price is too high the auction company's time and resources will be a wasted if a property fails to sell.
It can be quite a shock for property owners when an auctioneer suggests a reserve price that's below market value, especially after estate agents have been flattering the seller with unrealistically high prices.
Although property sellers can be confident their property will find it's top price at auction through the process of competitive bidding, there is still the risk of selling for the reserve price. So if you can't take the gamble, don't take risk it.
This is a difficult question to answer because reserve prices are confidential – only know to the seller and the auctioneer. And unfortunately, auctioneers don't keep records or publish statistics to answer the question. Good auctioneers will be honest about the likelihood of your property selling for more than the reserve price and will provide a likely sale price estimate.
Contact us to find out if your property is suitable for auction Request a free
pre-auction appraisal
 or feel free to call us on
0800 862 0206
 – we'll be happy to help.
Top sale prices are achieved through the process of competitive bidding, a feature unique to auction sales.
The direction of negotiation is different from an estate agency sale (where the one selected buyer typically negotiates the price downwards after survey and legal enquiries etc). With auction sales the direction of negotiation is upwards, the price can ONLY increase.
In fact, the word auction comes from the Latin augere "to increase".
Prefer to talk?
Need help deciding if auction is right for you? Call 0800 862 0206 or request a call back for later.
"One real advantage of selling at auction is the competitive effect of having multiple bidders fighting it out for your property, bidding up the price within the space of a few minutes."