Auction Sale Valuation
Public auction can be the ideal route for a quick property sale. And for houses and flats in need of modernisation an auction sale can be the best way to achieve the highest sale price.
There are 3 important numbers when appraising and marketing a property for auction, they are; the valuation, the reserve price and the guide price.  This guide shows how an auctioneer appraises residential and commercial properties to determine a valuation, and how the reserve and guide price are calculated to achieve a successful sale at the best price.
Last updated by Mark Grantham on 6th March 2020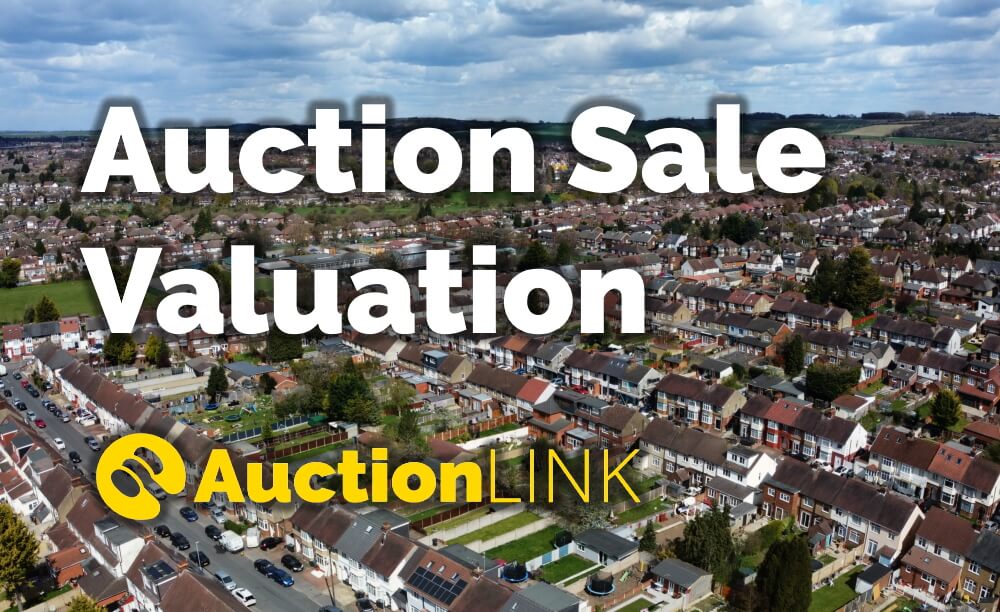 The starting point for any property valuation is an analysis of recent comparable sales. The term "comparable" is sometimes misunderstood; it can be argued that every property is unique and no two properties are directly comparable. If it wasn't for the fact that comparable is the industry term, a better word might be "similar" property sales.
If an auctioneer was valuing a 3 bedroom, mid-terrace property and there had been two properties recently sold on the street; (1) a similar 3 bed house and (2) a smaller 1 bedroom flat, the auctioneer would take the 3 bed house as the closest comparable and use that as starting point, then give or take on the valuation depending on the pro's and con's of the property to be valued versus the comparable property. Factors such as the condition of the property, extensions, off-street parking and the position on the street will influence the value.
In central London it's quite common to value apartments on a "price per square foot basis". For example in one district you might say that luxury flats are selling at £2,000 per square foot. That's the starting point for the valuation, and then you can give or take based on things like the floor level and outlook/views etc.
Comparable property sales should not be taken in isolation. It might be that the most recent comparable property was sold off-market, or was a forced sale, so the price won't be representative of market value. Or it might be that there is an error in the data, a property might be described as a 3 bedroom flat, when in fact it's a 2 bedroom house. Looking at other recent sales in the area to find an average trend will help spot these types of outliers.
Another important factor to take into consideration is the change in market conditions since the date of the comparable property sale. In other words have prices increased, decreased or remained flat. If for example prices have increased by 2% over the past 6 months (since the sale of the comparable property sale) then the auctioneer will take that into consideration in their valuation.
The source of data for comparable property sales comes from the Land Registry which publishes property sales in England and Wales since January 1995. For Scotland and Northern Ireland the data is available from around 2004/2005. Valuers will also use Zoopla and Rightmove to find more details about the comparable property sales, the portals keep a record of the marketing particulars (produced by the selling agent) which will help them better understand the property. Auctioneers also have access to a database of auction property sales, provided by Essential Information Group (EIG).
Auctioneers, estate agents and property developers who look at properties on a daily basis develop a "sixth sense" for prices in a particular area. They will get to know which streets sell better than others and have a tacit knowledge that's far more insightful than raw numbers alone.
Valuations should not be confused with estate agent's suggested "asking prices" or an auctioneers suggested reserve or guide price.
If you were to ask 3 different estate agents or auctioneers to value your property, you would probably receive similar valuations with a variance of 5% to 10%, as with valuing anything, there can be some subjectivity. When selling a property, it's not so much the accuracy that's important, the purpose is to set pricing expectations for both the buyer and seller. The important number – the sale price – will ultimately be determined by the market.
Once a value has been determined, the auctioneer will need to determine a realistic reserve price. The reserve price is the minimum price a sell will accept for their property, to read more about the importance of reserve prices please visit the page about auction reserve prices.
Reserve prices are typically set in the region of 85% of market value, but that percentage will vary depending on the suitability of the property for auction. For example, a standard 3 bedroom, semi-detached property in a reasonable area, but in need of modernisation will be well suited to an auction sale so the auctioneer can set a higher reserve price, maybe in the region of 90% or more of market value. Whereas a luxury property without development potential will not be as suitable for auction and so the auctioneer will need to set a lower reserve price, possibly 80% or less of market value to ensure the property successfully sells on auction day.
Properties with potential will often sell for more at auction compared to a private treaty (estate agent) sale.
When setting a reserve price the auctioneer will be balancing the sellers requirements to (1) ensure the property successfully sells – so setting a lower reserve price and (2) ensuring the seller achieves a decent price for the property – so setting a higher reserve price.
The process for valuing commercial properties is different – the key number when calculating the value of a commercial property is the rental income. Most commercial property investors look for a yield of around 6% to 8% for a London property and 8% to 10%.  So based on a 10% yield; to calculate how much a buyer would be prepared to pay for a commercial property you would take the annual income, let's say it's £70,000 and divide it by a yield of 10%.
Annual Income divided by Percentage Yield equals Property Value
£70,000 / 10% = £700,000
So the value, based on income, would be £700,000. There are other factors an investor will look at such as the quality of tenant (known at "the covenant"), terms of the lease, condition of the property and expected capital appreciation.
In the same way that a residential auctioneer applies a discount to arrive at a reserve price, a commercial auctioneer will do the same. And again, the auction saleability of the property will be taken into consideration when determining a suitable reserve price.
For more details about selling a commercial property please see our useful guide to selling commercial property at auction.
Auctioneers, estate agents and surveyors carry out valuations by looking at comparable property sales. For example, if your neighbour recently sold their property, similar to yours, for £500,000 (assuming the property was properly marketed and had no structural issues etc) that would be the starting point for a valuation for your property.
But no property is unique; the valuation also has to take into account the condition of the kitchen and bathroom, the quality of finish throughout the house, double glazing, loft extensions, the list goes on!
Prefer to talk?
Need help deciding if auction is right for you? Call 0800 862 0206 or request a call back for later.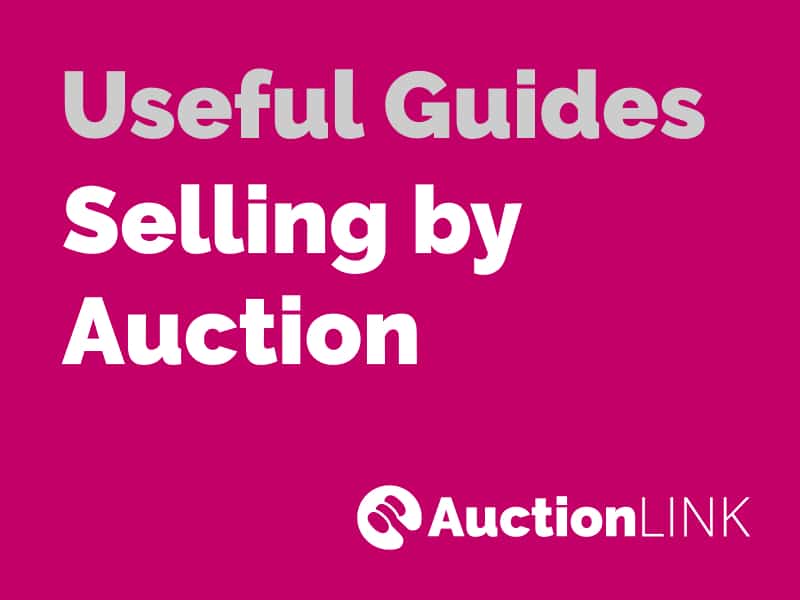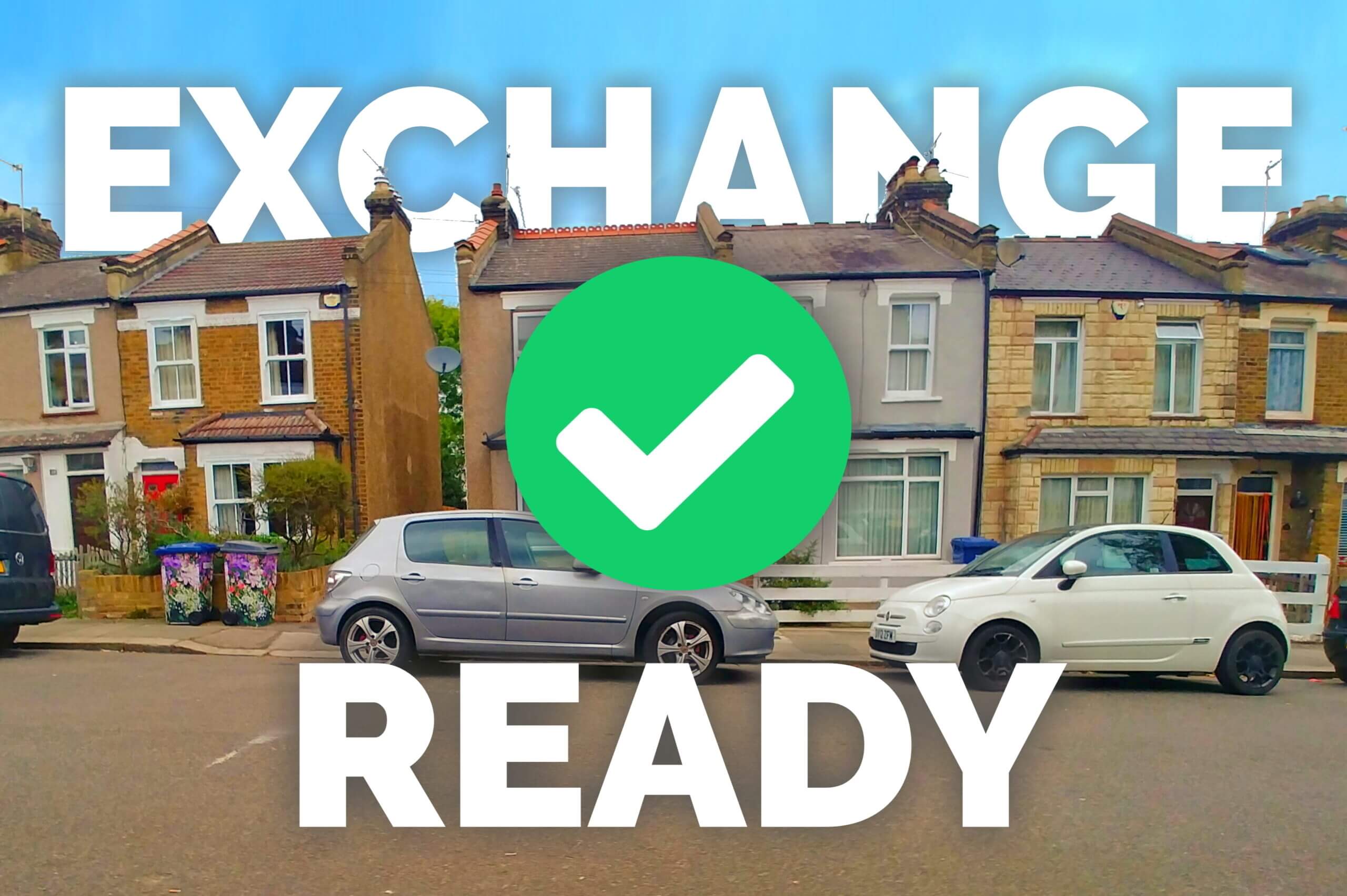 "One of the benefits of auction is that you're not setting an upper limit for the sale price. It only takes two interested buyers for the sale price to exceed expectations. Choosing the right auctioneer to find you those two motivated buyers is often considered the most important part of the auction sale process…"