Selling a Short Lease Flat?
Sometimes it can be easier and more cost-effective to sell a property with a short lease, as is.  Rather than paying to extend the lease before selling.  Short lease properties often achieve higher than expected sale prices at public auction.
This article is designed to provide information about selling short lease properties (i.e. where a lease is 80 years or less). It also highlights the differences between selling a short lease in London versus the rest of the UK. 
Last updated by Mark Grantham on 2nd May 2022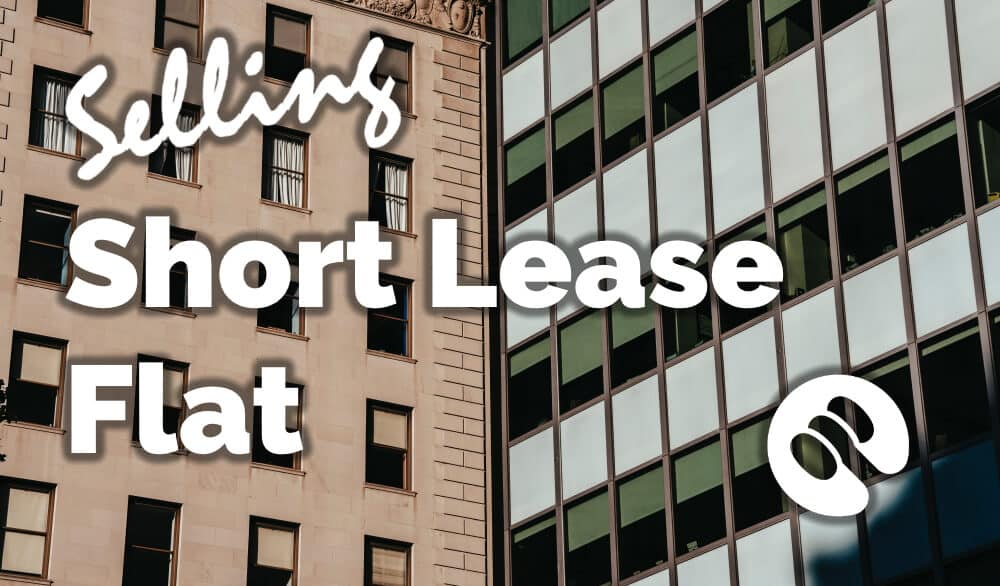 Leases originate from a time when large buildings in city centres were divided into smaller units to cater for the increased demand for living accommodation – these units take the form of flats or apartments, which are held on leases.
From a legal perspective, leases are effectively just contracts granting temporary ownership of a property, they have an end date and there are rules for both the lessee and the lessor. In practice there's no reason why leases should exist in the way they do; they could be far simpler and fairer on the lessee. In their current form they're arguably biased towards the lessor (the land owner) as an opportunity to make money.
The law on leases hasn't changed much over time, even new build flats (and sometimes even houses) are sold as leases with the same legal format as those leases granted over a hundred years ago. But things are changing, there is growing pressure from consumers for developers to offer a fairer deal on leases and changes to the law now make it easier for lessees to buy into the freehold and to manage the property themselves.

Owning the lease of a flat is different from owning a freehold; the lessee has obligations to pay the lessor (also known as a landlord or freeholder) a ground rent and service charge for maintenance of the common parts of the building. There may also be restrictions on what the lessee can do at the property – for example some leases prevent the lessee from being able to sublet (rent) the property, or there may be limitations on keeping pets. These rules are typically in place for the benefit of other lessees in the same building.
Leases are just a temporary form of ownership – they're issued with a limited term of 99 or 125 years. Although more recently some leases are issued on 999 years leases, which are referred to as virtual freeholds. As time goes by the term of the lease diminishes – if you bought a flat with a 99 year lease 30 years ago, there would now be 69 years remaining – and this is important, because short leases are worth less than longer leases.
Most flats in England and Wales are owned on a lease basis. Leases typically begin with either a 99 or 125 year term, although some are 999 years – known as a virtual freehold. As time goes by the term of the lease decreases, when the lease term has 80 years unexpired it will become difficult to sell compared to leases with longer terms.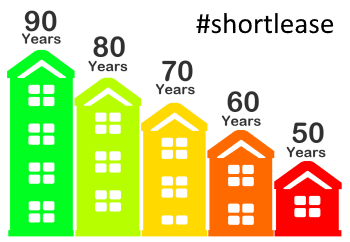 Short lease flats are generally not liked by mortgage lenders because they don't provide them with enough security.
The value of a flat decreases as the lease term decreases below 80 years. If the lease for your flat is 80 years or less and you're considering selling then you should consider exercising your right to extend your lease if you want to achieve a good sale price. You have the right to extend your lease if you've owned your flat for at least 2 years.
When selling a flat with a short lease, rather than paying to extend the lease before the sale, it's more common to assign the right to extend the lease to the new buyer. There are two ways to do this:
Selling a Short Lease Flat: Option A – This quick and low-cost route is often the preferred method when selling at auction. The current owner of the lease agrees to serve a Section 42 Notice to the landlord/freeholder to acquire a lease extension and to assign the benefit of the Notice to the buyer upon completion. As long as there aren't too many complications an experienced solicitor will charge about £500 for serving notice to the freeholder – that's a small price to pay, as the benefit will greatly assist the saleability. The new buyer will be able to commence the lease extension process immediately, rather than waiting to own the property for 2 years.
Selling a Short Lease Flat: Option B – Some buyers, particularly those purchasing with a mortgage may find option A too uncertain because the lease extension premium (the cost to extend the lease) has not been agreed by the landlord. This longer and more expensive route involves the seller obtaining a professional valuation to determine the premium payable to the freeholder for a lease extension of 90 years added to the current unexpired term.
At long last, there is a now a requirement for estate agents to disclose "material information" as early in the sale process as possible. You may have noticed the property portals (like Rightmove and Zoopla) now state whether a property is leasehold or freehold. It's a small change, but it's a move in the right direction.  We encourage property sellers to voluntarily disclose as much information about their property as early in the sale process as possible, including the time remaining on the lease.
Providing upfront information to prospective buyers helps save time for everyone. It means the seller doesn't have to wait for the buyer's solicitor to discover the facts in the late stages of the conveyancing process, and risk the sale falling through, sometimes months after a sale was initially agreed.
Advertising a property as "short lease" or "45 years remaining on the lease" is a good starting point. Prospective purchasers who know the implications of buying a short lease flat will skip that listing and continue their search elsewhere. And it might prompt other prospective buyers to ask questions, potentially filtering out offers and preventing any "false starts".
This is all good. But it's only the start of the sale process. Any offers received through an estate agency sale are still subject to contract and management enquiries. There's a lot of work to do before legal exchange of contracts. Even with the best will in the world, obtaining a complete set of leasehold information and replies to enquiries can take weeks or months. Encouraging solicitors to work quickly, chasing the freeholder and responding to enquiries promptly can all help. But even after all that work, the prospective buyer is quite within their rights to withdraw from their purchase without giving any particular reason. The buyer may have simply had a change of heart.
With an auction sale, the process is very different; prospective buyers are provided with all the information about a property upfront (including a copy of the lease) in the form of an auction legal pack. It's up to the buyer to read the legal pack and carry out their research before they place their bid. There's no backing out.  Auction buyers are bidding to buy – committing to a legally binding contract. On auction day, the buyer legally exchanges contracts and pays their 10% deposit, for completion of sale on a set date in the future (usually 28 days). And that's why short lease flats are particularly well suited to sale by auction, cutting through the often long and frustrating process of lease extension questions, protracted management enquiries and of course prospective buyers getting cold feet at the last hurdle!
It's worth obtaining further independent advice to see what route is best suited to your circumstances. There is a free service available to lessees (lease owners) that's worth contacting, they offer good telephone support:
The Leasehold Advisory Service
. Another useful organisation who can help when it comes to leasehold enfranchisement or leasehold disputes are the
Association of Leasehold Enfranchisement Practitioners
(ALEP).
Selling a short lease flat?
With some simple, low-cost preparation it's possible to sell your short lease flat for considerably more!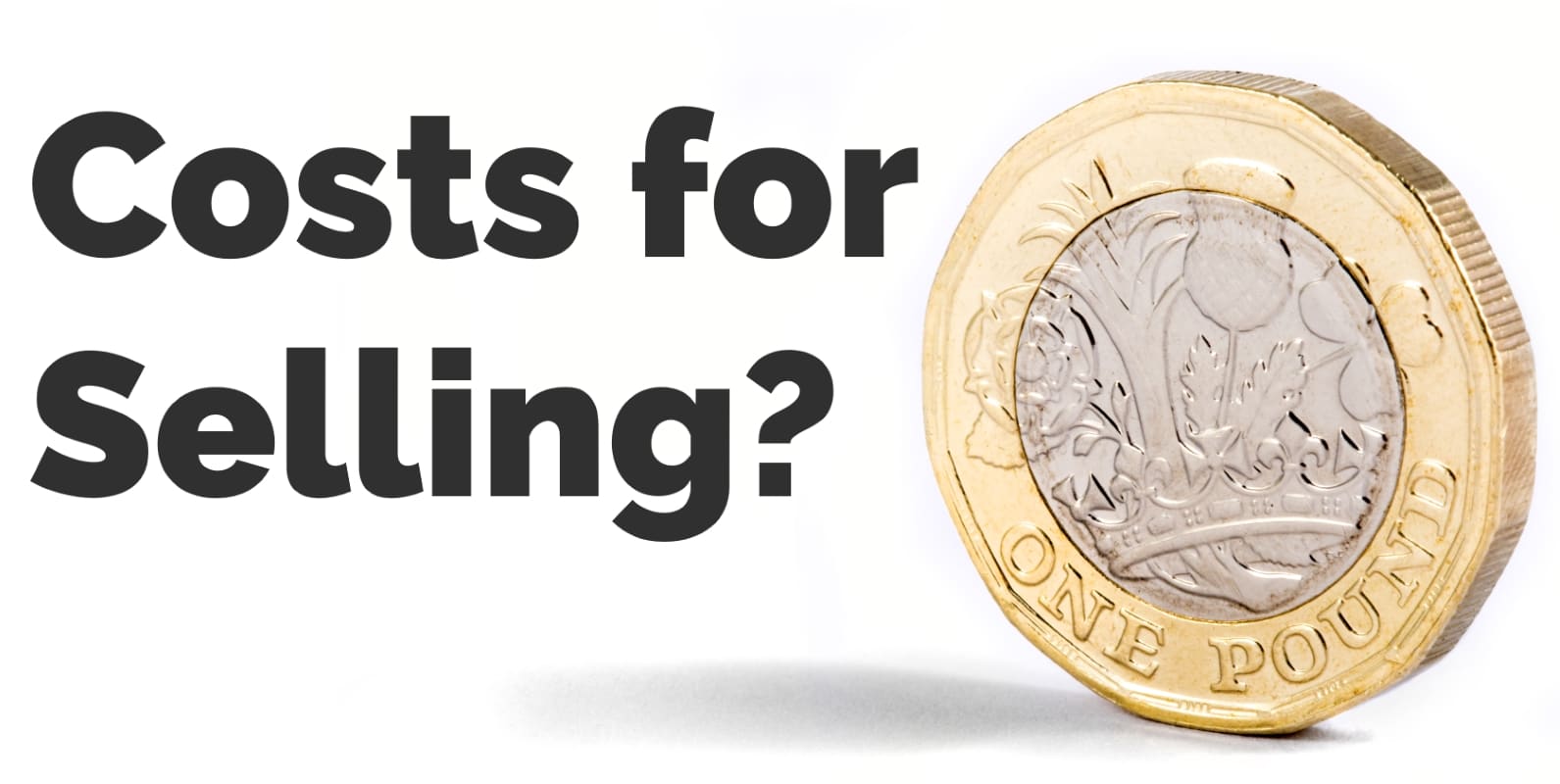 Find an auctioneer
Need help choosing a property auctioneer? Please contact us on
0800 862 0206
 or
send us an enquiry
online.