How to Sell a Studio Flat
Studio flats can be difficult to sell, especially in a slow market. And the fact that some studio flats are not suitable for mortgage lending can make selling a real problem. Find out more about the options for selling your studio flat to a cash buyer.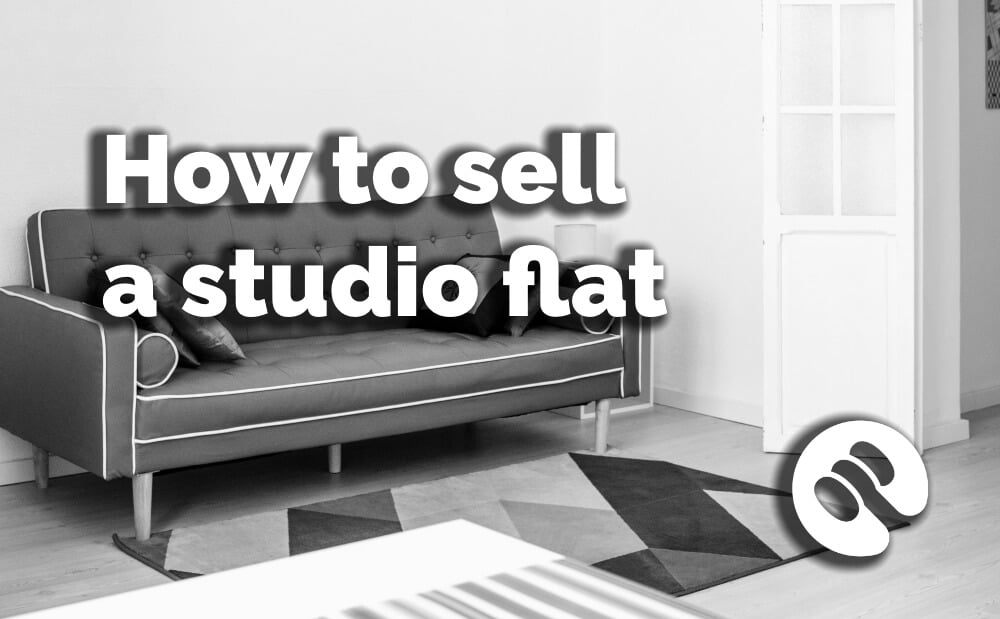 The market for micro-homes is on the rise, especially in city centre locations where housing supply is limited. And the change in demand means mortgage companies are reviewing their lending criteria, but they still have their limits, tending to favour the modern "small but smart", purpose-built studio flats rather than the older style studio conversions.  Lending for studio flats is still rejected by most mainstream mortgage lenders, which can make them difficult to sell.
The key reasons why studio flats can be difficult to sell is because mortgage companies consider them to be a risky asset. A mortgage lenders main concern is getting their money back! If the borrower can't pay, the lender will need to repossess the asset and sell it themselves. So why are mortgage companies so concerned about the saleability of studio flats? There are two reasons:
Non-mainstream property asset – Studio flats are suitable for short-term accommodation for a single person. Living in a studio flat for any longer than a year is likely to feel cramped. Living and sleeping in a confined space is okay for a short time only. And trying to live in a small area as a couple can be even more difficult. The fact that studio flats do not make good long-term accommodation means they are not a stable asset compared to bigger flats and houses.
Lowest end of the property market – One good thing about studio flats is that they're cheap! But this can also be a problem. In a booming property market when prices are high, studio flats are snapped up because larger flats are unaffordable for many. But in a slow market, buyers have more choice, the price for one bed flats becomes more affordable, so buyers leapfrog over studio flats and opt for a longer-term purchase. In a slow market there is still a demand for studio flats, but there is an exaggerated downward pressure on pricing.
Mortgage lenders also take the view that a buyer at the lower end of the market, with a lower income is be more likely to default on their mortgage repayments.
When it comes to selling a studio flat for a good price, the big question will be whether the flat is suitable for mortgage lending. There are a number of factors a mortgage lender will take into consideration, as outlined below. And if a mortgage company won't lend, then you might need to find a cash buyer, and that means selling for a fair bit less than a mortgage buyer will pay – typically 10% to 20% less.
As described above, studio flats are considered a non-mainstream property asset. The closer to "normal" they are, the more likely a mortgage company will be prepared to lend.
Size – For mortgage lenders this is the most important test in deciding whether to lend or not. The Housing Act states that a room with less than 10.2 sq m of floor space is unsuitable for two people to sleep in.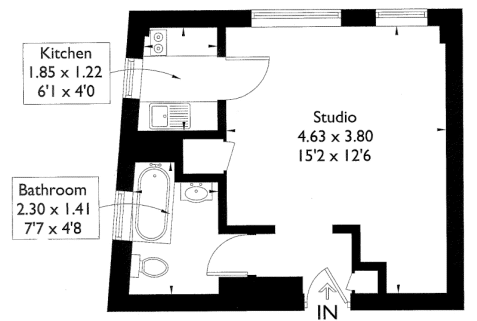 Purpose built v's conversions – A purpose built studio flat with "smart features" e.g. built in facilities and a mezzanine floor to add more living space makes life more comfortable for the occupier. Buyers and mortgage lenders will be particularly cautious of studio conversions, checking to see if appropriate planning permission and building consent has been obtained.
Location – Mortgage lenders rely particularly heavily on surveyor's comments about "saleability" when deciding whether it's suitable to lend. An important part of that will be the location of the property. The more salubrious the location and the more luxurious the building, the less size matters to a lender.
Studio flats above commercial premises and basement flats will also make lending more difficult.
Rental prospects – If the owner of a studio flat needs to move, then the prospect of being able to rent the flat out will be an important consideration. Some leasehold properties have restriction in the lease that means they cannot be rented. For those that can be rented the rental yield is often quite good because some local authorities pay the same rent for a studio as they do for a one bed flat.
If your studio flat is suitable for mortgage lending, it's important to make sure you're dealing with a genuine and "proceedable" buyer. If you just accept the first reasonable offer without checking the buyers credentials you could end up wasting of time if the sale falls through.
Ensure the buyer has their mortgage approved as soon as possible, not just their affordability checks, but the final post-survey decision from the mortgage company. Choosing a buyer with a sizeable deposit will help too, it will increase their chances of obtaining a mortgage.
Studio flats sell particularly well at auction because buy-to-let property investors are attracted by the high yield income and low cost of maintenance. If you're considering selling a studio flat, especially if it's not suitable for mortgage lending, then it's worth considering an auction sale. Auction buyers are cash buyers; some buyers will attempt to obtain mortgage lending at a later date, but that will be after completion of sale.
If your studio flat is not suitable for mortgage lending then an auction sale should be considered as the first option. Attempting to sell a "cash buyer only" property by private treaty (estate agency) sale can be very time consuming and buyers often take the chance to chip away at the price over the course of negotiations, sometimes significantly reducing their offer a few days before exchange of contracts.
Contact us to find out if your property is suitable for auction Request a free
pre-auction appraisal
 or feel free to call us on
0800 862 0206
 – we'll be happy to help.
Around 50% of mortgage lenders will not lend on studio flats. And those that do consider lending on them will typically specify a minimum of 30 square meters. Studio flats also need separate food preparation, toilet and washing facilities.
Find an auctioneer
Need help choosing a local property auctioneer? Call 0800 862 0206 or send us an enquiry online.
"One real advantage of selling at auction is the competitive effect of having multiple bidders fighting it out for your property, bidding up the price within the space of a few minutes."