Selling Your House to a Cash Buyer?
If you're thinking of selling your property to a cash buyer, before committing to a private cash sale, why not consider selling your property at auction.
This article offers guidance for property owners' considering selling to a cash buyer.  Some genuine cash property buyers offer a useful service; helping sellers who need a quick sale or purchasing properties not suitable for mortgage lending.  But property owners requiring the services of a cash buyer are often in a vulnerable position, which unfortunately attracts the unscrupulous buyers who may seem genuine and reliable to start with, but squeeze every penny out of the sale later down the line.
It can be difficult not to be fooled by the estate agent who tells you they can vouch for the buyer, or taken in by the remarkable online presence of the "gold rated" quick house sale company. We've seen it all before! We hope this article helps you make an informed decision when selling you property.
🔲 What is a private treaty sale?
This article refers to "private treaty" sales – the type of sale you engage in when selling through an estate agent or direct to a home buying company, where there's negotiation between just two parties; the seller and their chosen buyer. An auction sale is different; the seller is effectively negotiating the sale of their property (through the auctioneer) with all members of the public, which makes auction a far more open and transparent way to sell.
There's no denying there's a price to pay when selling to a cash buyer, and that price is typically a 10% to 20% discount on the market value of a property. We've been involved in many sales that could have been "cash buyer only" sales, but turned out to be suitable for mortgage lending. There was a case where an estate agent advised a seller they had no choice but to sell to a cash buyer, the property being sold was a flat above commercial premises (food takeaway) and mortgage lenders for other prospective buyers had rejected mortgage applications based on the property being too risky, because it would be difficult to sell on again. So rather than accepting an offer at the £200,000 level a mortgage buyer would be paying, the seller would have to accept an offer from a cash buyer of around £150,000. But with a little shopping around it was possible to find a mortgage provider who was prepared to lend, meaning the seller didn't have to sacrifice £50,000 by selling to a cash buyer.
Sometimes it's difficult to know whether you really need the services of a cash buyer, but when it seems like the cash buyer route is the best (or only) option for you, then it's worth taking some time to read this article, so you know what to expect! And how to tell the difference between the good, genuine cash buyers and the bad, scrooge-type cash buyers.
Selling at auction offers the best of both worlds: cash buyers and mortgage buyers competing to purchase your property. One of the benefits of selling at auction is that you're not setting an upper limit on the sale price – the price can only go in one direction – up!  Find out more about selling at auction.
In addition to the two usual reasons for selling to a cash buyer (that is; the property not being suitable for mortgage lending or the need for a speedy sale), where estate agents are concerned there is a third reason; if an estate agent risks losing their instruction they may well call upon a cash buyer to salvage a sale. The annoying thing is, for the purposes of keeping their instruction it doesn't really matter to the estate agent whether the buyer is a genuine cash buyer, or not. If there is even a small chance of the sale going through, it's better than being de-instructed.
Rather than asking your estate agent for verification that the buyer is a genuine cash buyer, ask your solicitor to make that their first enquiry with the buyer's solicitor. As for evidence of cash funds e.g. a bank statement. If the buyer can't provide proof of cash funds or is making excuses, then move on. 
Also find out if your buyer is using an "assignable contract" or an "option agreement". These are often used by property traders to enable them to "flip" properties (usually selling on at auction) without having to pay stamp duty. Effectively the property trader exchanges on the purchase before the auction and doesn't complete until the property has successfully sold at auction. Again, ask your solicitor to verify what type of contract the buyer is using, don't rely on the estate agent's information.
Find out if your buyer requires a survey, and if they do, make sure it's done early on in the process – some property buyers use the outcome of the survey to negotiate on the price. You don't want to be in a position where your sale price is being negotiated a few days before exchange, being backed into a corner with very few options isn't going to help you make a rational decision.
If you need a cash buyer because your property is not suitable for mortgage lending and the speed of sale isn't your top priority then it doesn't matter so much if your buyer is in a chain – their sale might fall through once or twice, but with any luck, sooner or later they'll be able to proceed with the purchase of your property. But if you need a cash buyer for the purposes of a quick sale then it's important to check your buyer is chain free.
There are hundreds, if not thousands of "homebuyer" or so called "quick property buyer" companies in the UK; purchasing below market value to sell on again and make a trading profit within a few months.
These companies are only really suited to vendors interested in a quick sale. If you need a cash buyer because your property is not suitable for mortgage lending (e.g. non-standard construction) then these buyers are not for you – if you're having difficulty selling, so will they.
We estimate that less than 10% of the quick sale companies operating in the UK are genuine cash buyers, or have financing in place to complete quickly on a purchase in the way that a cash buyer would. The majority of companies don't have cash funds and are actually brokers, even if they say otherwise!
Beware of the brokers – Brokering a property sale can take various forms, and from the seller's perspective there isn't really much of an advantage selling to a broker compared to selling through an estate agent. The major risk being that there's no assurance of a quick and guaranteed sale, which in most cases defeats the object of using a homebuyer company!
To weed out the brokers from the genuine cash buyer companies we suggest using your own solicitor, asking for proof of cash funds and most importantly not signing anything that resembles and "option agreement".
Even if you're selling to a genuine cash buyer, as with any private treaty sale there's no certainty of transacting until exchange of contracts. With a private treaty sale, there's nothing to stop the buyer backing out of the sale for any reason, or no reason at all. And in most cases the buyer has more control over the sale than the seller, particularly when the seller is very motivated to sell.
In our experience, given the choice between accepting a high offer that seems too good to be true versus a lower but fair offer from a more credible buyer, most people will accept the high offer – hoping it might be their lucky day! Most of us are naturally greedy and with just one chance to sell we usually accept the highest offer, even if it seems too good to be true. Homebuyer companies and property investors know this and many of them make high offers just to get their foot in the door, inevitably dropping their offer moments before exchange.
Before you accept an offer it's worth taking some time to consider the motives of the buyer, let your common-sense rule over your wishful thinking (and greed) and remember the primary reason the homebuyer company is in business, is to make money. If you really can't resist taking the chance on a high offer, be aware that you might be missing out on an offer from a more credible buyer who won't back out of the sale at the last minute, or drop their offer to a drastically low amount.
In our experience the eventual sale price you receive from a genuine cash buyer company will ALWAYS be lower than a reserve price offered from an auctioneer. 
It can often be difficult to know where you stand when selling through an estate agent or direct to a cash property buyer, sometimes weeks pass by with very little progress and sales can fall through for any reason, or no reason at all – if the buyer decides to walk away, the seller is back to square one.
Selling at auction is very different; rather than selecting one buyer to engage in the legal process, you're effectively dealing with every prospective buyer who's expressed an interest. So you're not left in a situation where the sale falls through just because one buyer's changed their mind.
And the issue of determining whether your buyer is a genuine cash buyer or just a broker vanishes into insignificance when selling at auction. Only genuine buyers, with cash or lending readily available to them will be able to buy at auction.
For vendors who need a cash sale, in our opinion the decision on how to sell is simple; auction wins every time!
WARNING TO PROPERTY SELLERS: BE CAUTIOUS OF "WE BUY ANY HOME" COMPANIES.
Under current market conditions, an offer from a "we buy any home" company can seem like a very appealing option for a motivated property seller.  Be careful.  We're seeing a big increase in the number of cases where offers from property buying companies are being drastically reduced or sales falling through completely, sometimes several months after a price was originally agreed.
When comparing offers and sale costs it's important to bear this in mind; although the service of a property buying company might be "free", the final sale price offered will almost always be considerably lower compared to an auction sale price.  There are certain checks you should make before accepting an offer from a direct buyer / we buy any home company. Contact us for check list if you're considering selling to a "we by any home" company.
If you require a quick property sale we recommend auction as the best option. With an auction sale, you sell on the day. The buyer exchanges contracts for a legally binding sale and pays a 10% deposit on auction day. Completion of sale (when you receive funds) is 28 days later, or earlier by mutual agreement between you and buyer.  And you have the option of accepting an offer to sell before the auction, which some sellers prefer.
Even if time is against you, it's wise not to rush in to using a quick house sale company just because they've made you a reasonable offer. If you're looking for more information to help make a decision then you might find the information from the
Money Advice Service
to be helpful.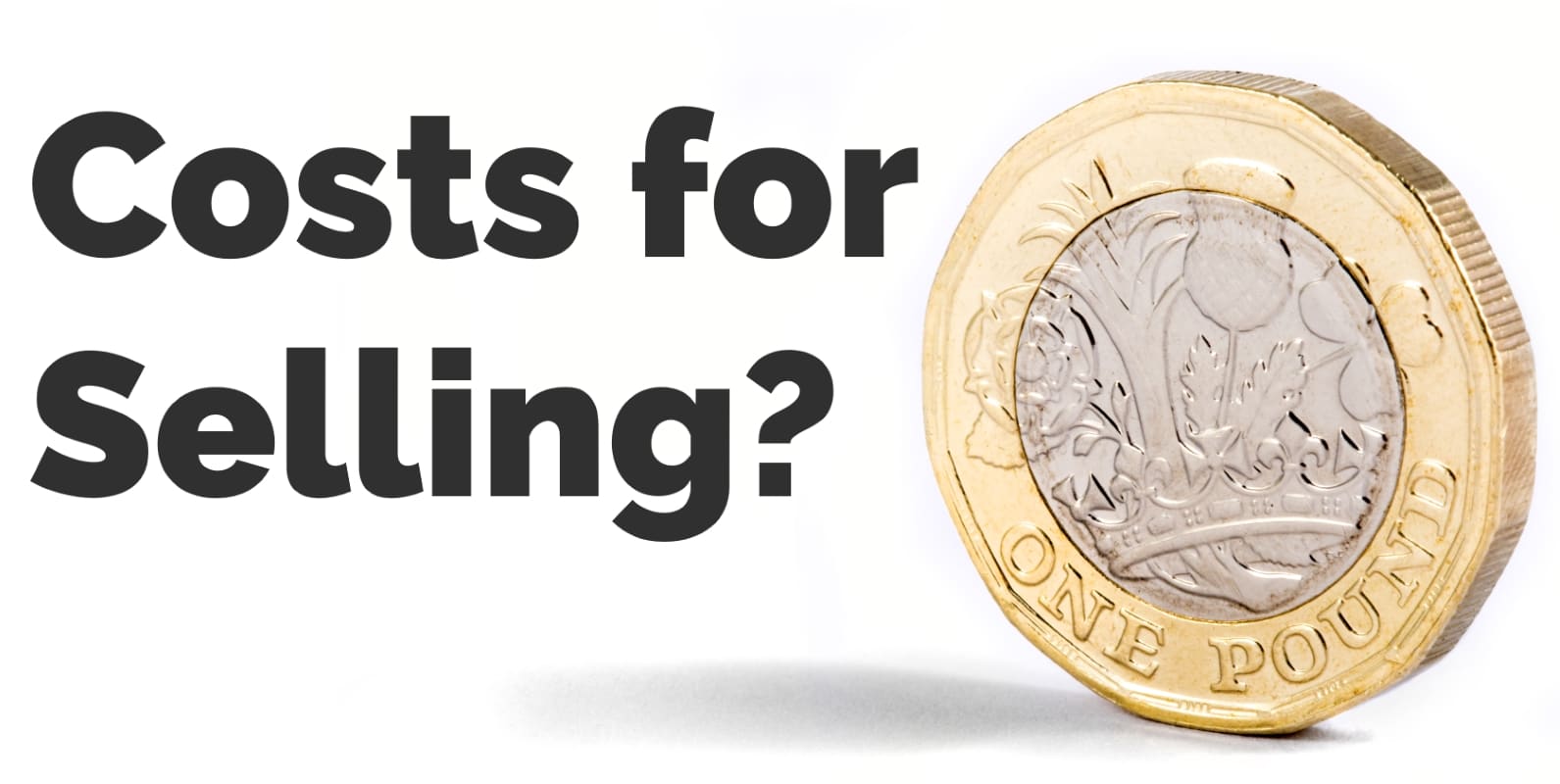 When your estate agent tells you they've found a "cash buyer" it can be a big relief. But before you get your hopes up we recommend carrying out some further checks!
Selling to a cash buyer company? Beware of property buyers reducing their offer at the last minute. Price drops are not allowed under the rules of an auction sale!