Selling a Concrete (PRC) House
If you're considering selling your concrete built house, you might be limited to an audience of cash buyers. If so, auction will probably be your best option, to achieve the best price through transparent and competitive bidding.
If you've tried selling your concrete construction house through an estate agent, you might have found that sales fall through due to mortgage companies not being prepared to lend on the property. This article looks at why concrete construction houses are difficult to sell and some of the best options for how to sell a concrete construction house for a good price.
Many of the concrete houses that exist in the UK were built to cater for the sudden surge in demand for housing after the second world war. The most common type, pre-cast reinforce concrete, was easy to assemble and relatively affordable. The pre-made concrete walls were made off-site in a factory (pre-fabricated) and far quicker to assemble compared to building brick walls. Years later, it was discovered that the steel rods that reinforced the concrete walls were prone to rusting, which reduced the strength and integrity of construction. As you can imagine, any buyer will be extra cautious if they know about this; to prospective buyers and mortgage lenders the risks are sometimes too much to consider pursuing a purchase.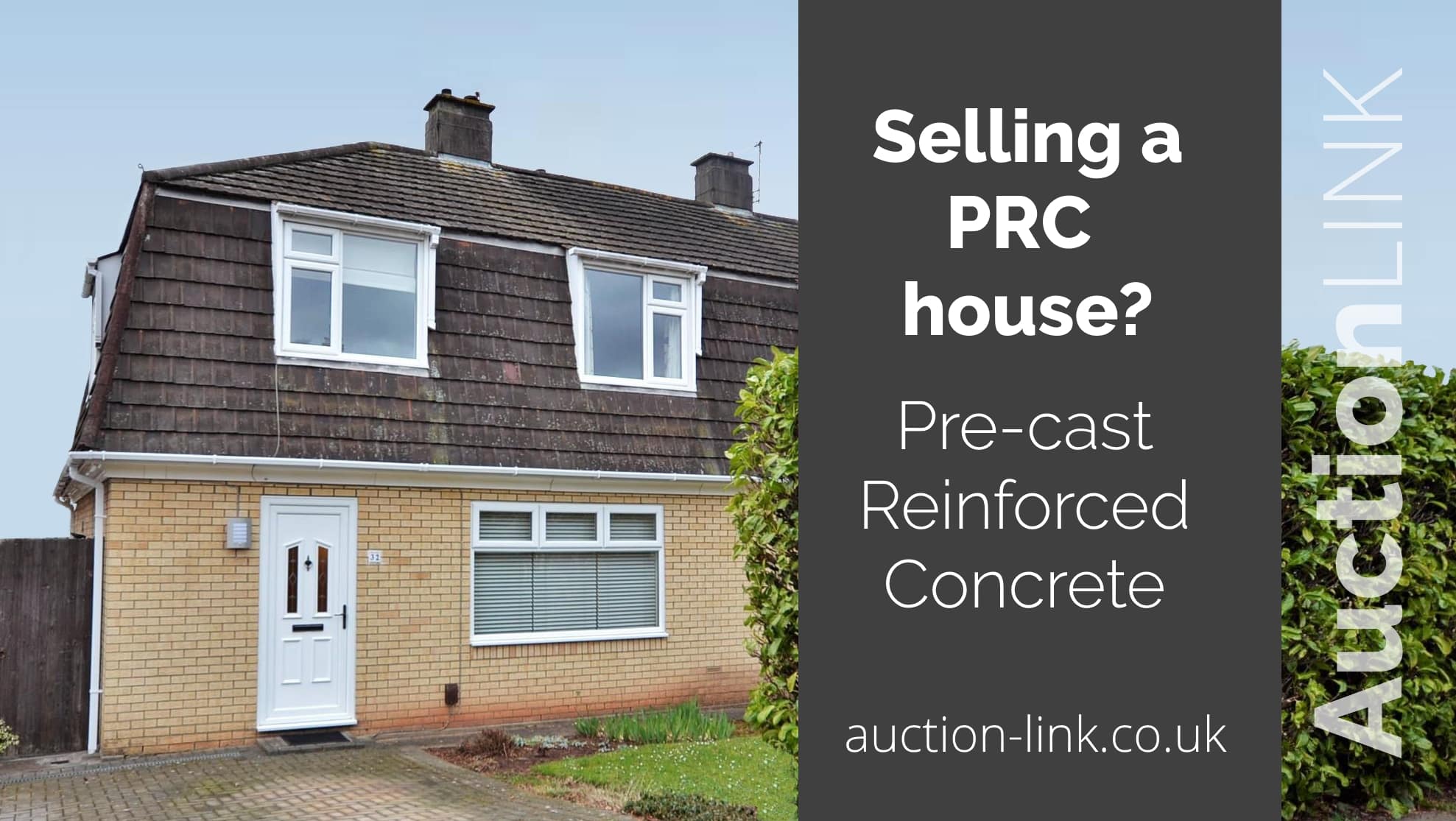 If you're considering selling your concrete construction house, you should be aware that your audience of buyers is likely to be limited to cash buyers only, even if you already have a mortgage on the property yourself.
Mortgage companies want to be sure of getting their money back. With a traditionally built house, there is historical evidence that the material used in the construction stands the test of time, so mortgage companies know that ten or twenty years after purchase, if there is a need to resell the property before the mortgage is fully repaid the house if very likely to be structurally sound. So a surveyor will give the property the all clear for mortgage lending. However, that may not be the case for non-standard construction properties, including PRC (pre-cast reinforced concrete) houses. Degradation of the concrete panels and rusting of the steel reinforcement are major concerns for mortgage lenders.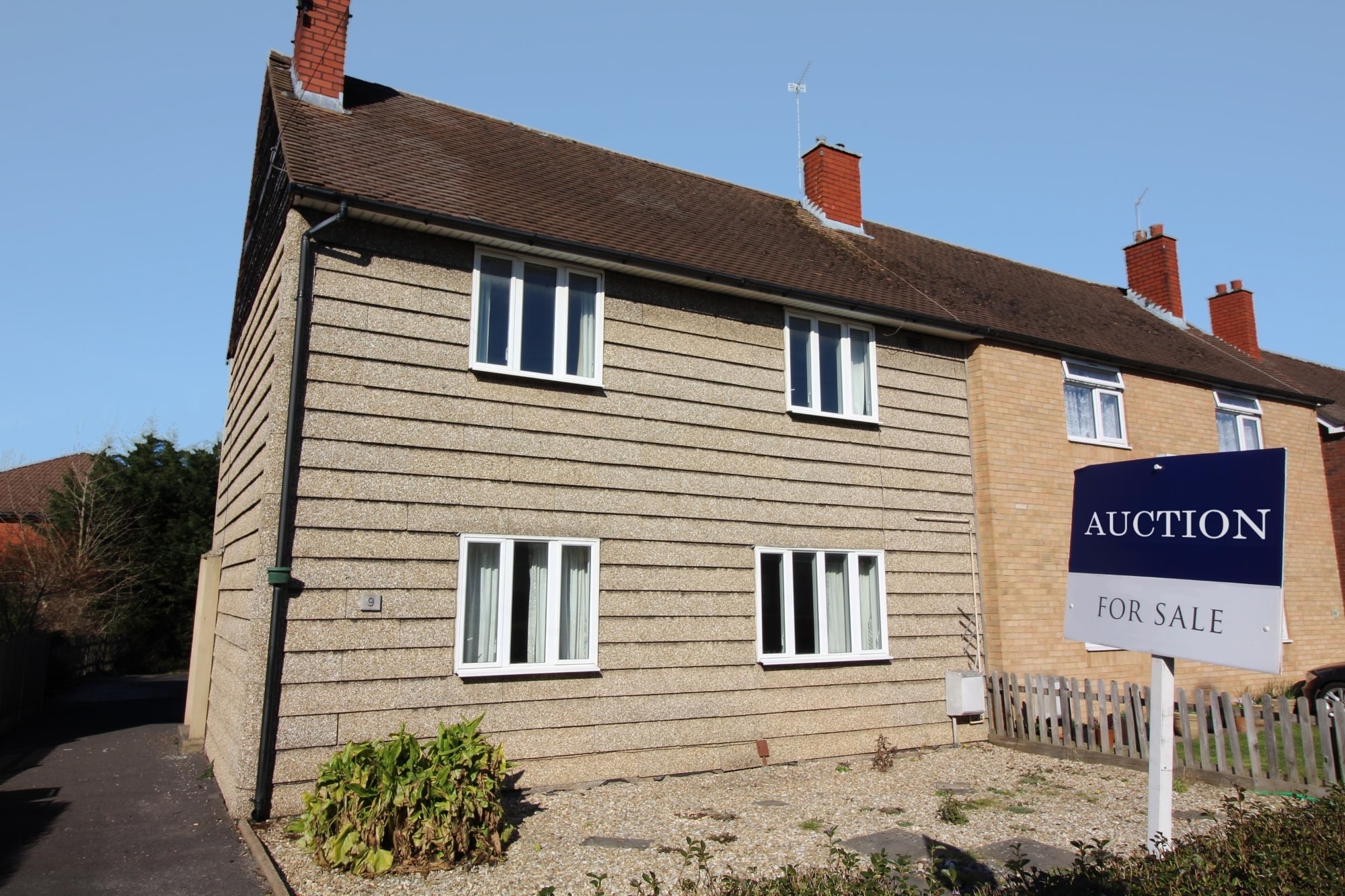 Many of the PRC properties were originally built as local authority / council housing and are now owned by housing associations.
There are broadly 2 options to consider when selling a PRC house. (1) Paying to carry out work to the property; that will usually involve removing the concrete panels and converting the property to a traditional brick construction. As long as the work has been carried out properly, a specialist surveyor will then be able to provide a PRC certificate, which will usually open the door to some mortgage companies being prepared to lend. (2) Alternatively, avoid the need to involve a mortgage company by selling to a cash buyer.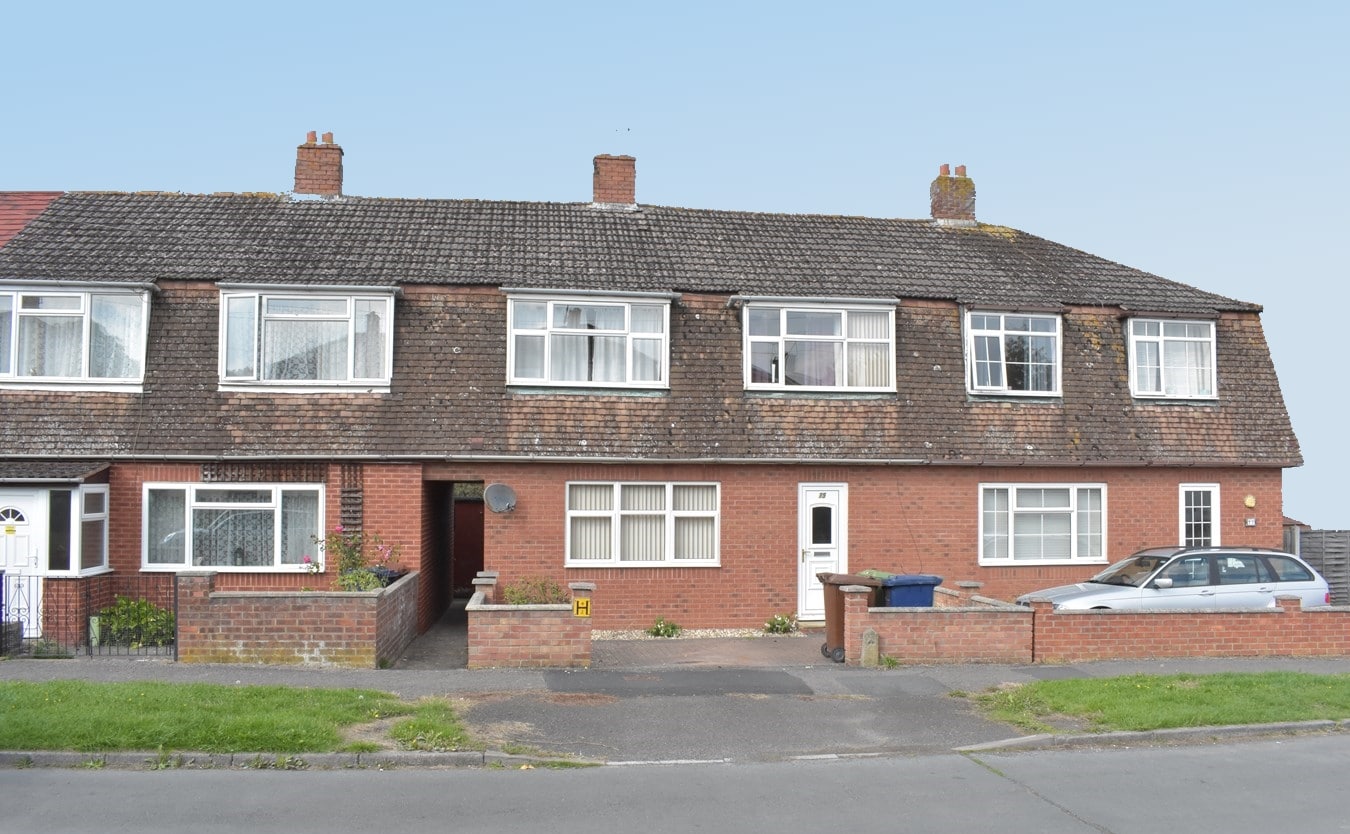 If you decide to carry out works to make your PRC property suitable for mortgage lending, make sure you use the services of a specialist builder and be aware that for terraced and semi-detached properties, your neighbours will also need to be converted to standard construction.
Why sell by auction?
✔ Sell to the highest bidder
✔ Sales don't fall through
✔ Suitable for any property
Converting a PRC house to brick construction is no small task and takes a minimum of 8 weeks to complete, during that time the property will not be in a state to be lived in. Sometimes the work will take longer, for example if additional work needs to be carried out to improve the foundations of the property. Don't underestimate the work involved; having new outer walls will mean having to completely redecorate and might mean you have to buy and install new windows.
In most cases, converting a concrete construction house to standard construction is only undertaken if the owner wants to continue to live at the property. The majority of sales for concrete construction properties are made to cash buyers. Selling a house to a cash buyer is quick because there are no mortgage lender involved, although you should expect to sell at a discount of at least 10% when selling to a cash buyer, regardless of the property's type of construction.
If you've decided to sell your concrete built house to a cash buyer, you might like to consider an auction sale. The problem with selling a concrete house (or any property requiring a cash buyer) is that you are often dealing with the trade end of the market – builders, developers and investors. So an estate agency sale can be inefficient for the seller because the buyer has the opportunity to knock down the price, stage by stage. Cash buyers, especially those in the trade often start off with a high offer, then reduce it after a survey, or after a builder has inspected the property. Negotiations can often go on for many months and the property usually ends up being sold well below market value.
Selling a concrete house to a cash buyer at auction is far simpler. Prospective buyers have to compete against each other, the price can only increase and exchange of contracts takes place on auction day – so sold means sold, not sold subject to contract.
Please contact us for more information about selling your concrete construction property at auction.
Contact us to find out if your property is suitable for auction Request a free
pre-auction appraisal
 or feel free to call us on
0800 862 0206
 – we'll be happy to help.
Selling a concrete house?
The quickest and easiest way to sell a concrete house is at public auction.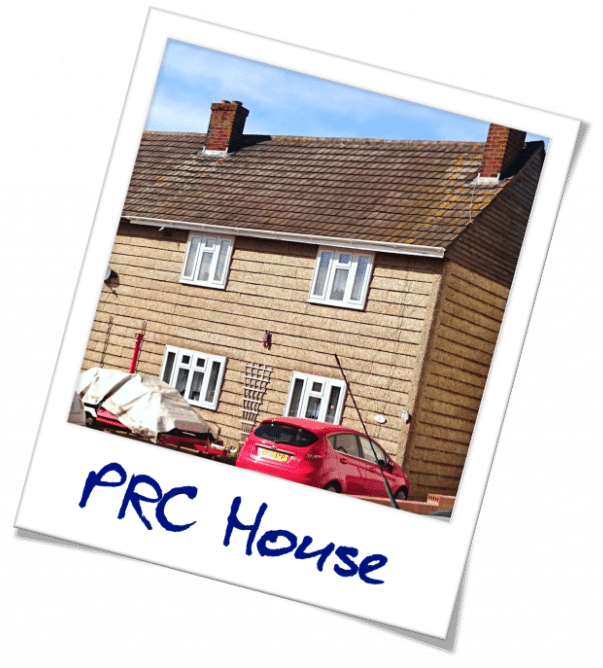 Find an auctioneer
Need help choosing a local property auctioneer? Call 0800 862 0206 or send us an enquiry online.
"One real advantage of selling at auction is the competitive effect of having multiple bidders fighting it out for your property, bidding up the price within the space of a few minutes."