Selling Your Home at Auction
COVID-19
Property auctions in the UK are open for business. You can sell your home at auction – even during a COVID-19 lockdown!
COVID-19: Selling Your House at Auction

By Mark Grantham –  17th November 2020
Property auctions in the UK are in full swing. Business is booming. To our knowledge none of the UK property auctioneers have missed their scheduled auction dates during the COVID-19 pandemic. In fact, business has been so good that some auctioneers have added additional dates to their schedules, to cater for the increase in demand from property sellers.
There have of course been changes to how property auctions are conducted – to comply with COVID-19 rules regarding mass gatherings. Before the outbreak of COVID-19 property auctions would be held in a hotel ballroom, town hall or other meeting place. Hundreds of prospective buyers would gather together and bidding would take place in person, in the room.
Since late March 2020 all property auctions have been held online. For the most part, the process is the same way as usual; the auction commences at a scheduled time on auction day and one lot is sold after another.
Instead of travelling to the live auction event, prospective buyers watch the live auction online. And if they want to bid on a property they have to register with the auctioneer in advance. Bidder registration includes providing a 10% deposit for the lot they are interested in buying. Telephone bidding is also available, for any buyers who are not comfortable bidding online.
Just as with estate agency sales, auctioneers have to follow certain rules when it comes to marketing and viewings.
Video tours have become very popular. Not as a replacement for viewing a property in person, but for allowing prospective buyers to check out a property before making the decision to view or not.
All auction sale viewings have to be conducted in accordance with government guidelines; these arrangements change depending on the tier level, but usually involve limiting the number of people allowed in the property at any one time and stipulate a requirement to wear personal protective equipment.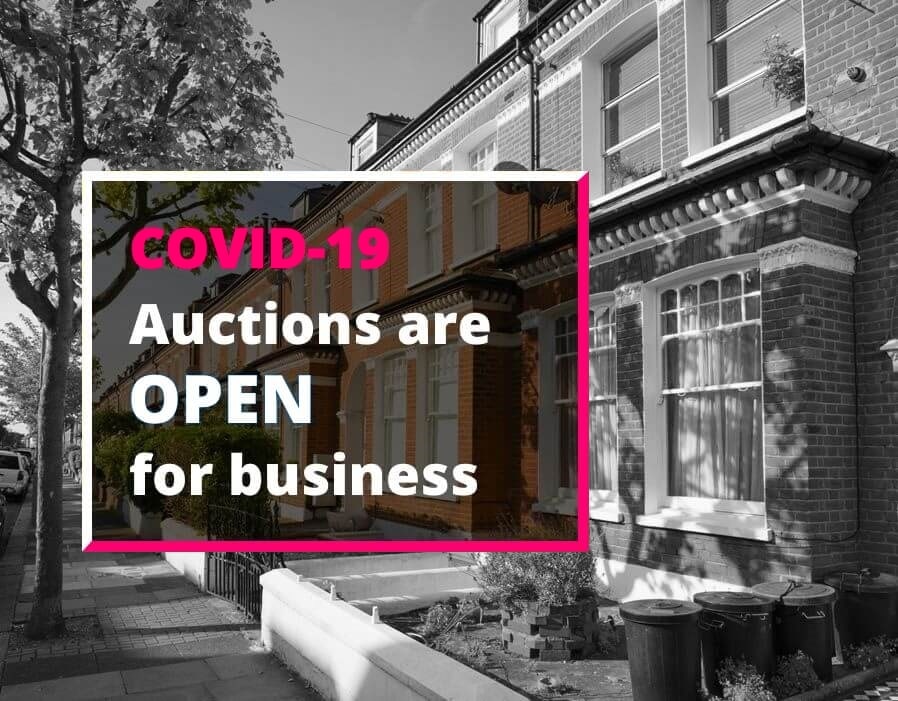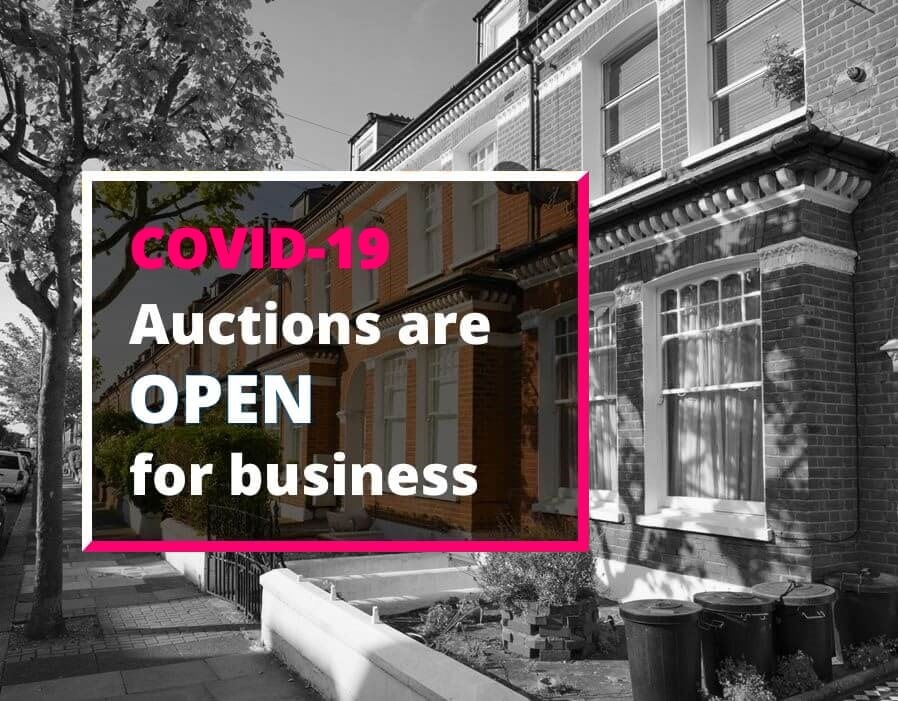 Whist some estate agency sales have slowed or stuttered during the pandemic, property auctions in the UK have continued with minimal disruption.
We think some of the reason for the success of online auctions is due to market conditions. With lots of pent up buyer demand in the market, auction provides buyers with a quick way to secure a property without the risk of lockdown restrictions holding up their purchase.
One thing's for sure, online auctions have proved to be just as successful as traditional ball-room auctions.
Whether property auctioneers continue operate online-only auctions after the pandemic, remains to be seen. Perhaps we will see auctioneers combining the return to physical locations along with the option for buyers to bid remotely.
Thinking of selling your house at auction? Any type of property can be sold at auction, whether in good or poor condition. Call 0800 862 0206 for your free auction sale price estimate, or request a quick quote online.